The
Wowhead Party
is this week! We've talked about exactly
what will be going on
and have gone over a
bunch of the loot
that you'll be able to win. Today we're announcing something a little different!
One of the unique features of our party is a gaming lounge where you'll find fully unlocked accounts of Hearthstone and Heroes of the Storm. This will be available almost the entire night for attendees to just to walk up and play with every single Hearthstone card at their disposal. But what we haven't told you is if you're seen playing in the first hour and a half of the party, you have a chance at being chosen to play in our Hearthhead Tournament! Sixteen players will be chosen throughout that time period and asked to come back before the action begins at 7:30 PM PST. Those who participate will not only get a shot at making their ideal deck and actually compete with it, but they'll also be guaranteed to walk away with some prizes.
Split among the prize pool you'll find various Hearthhead themed swag, stress balls from
Loot Crate
, hats and stickers from
J!NX
, full
ZAM Network
pin sets, and tokens for our prize wheel!
Win your first match and you'll also earn a Hearthstone stress ball from the

Summon Loot Crate

.

Runner-up earns a full ZAM Network pin set and one token for our prize wheel.

Whoever takes it all will get all of the above and two tokens for our prize wheel.
And don't underestimate that prize wheel, included in the potential winnings are
G410 Keyboards
and
G430 Headsets
from Logitech and
J!NX faction shirts
!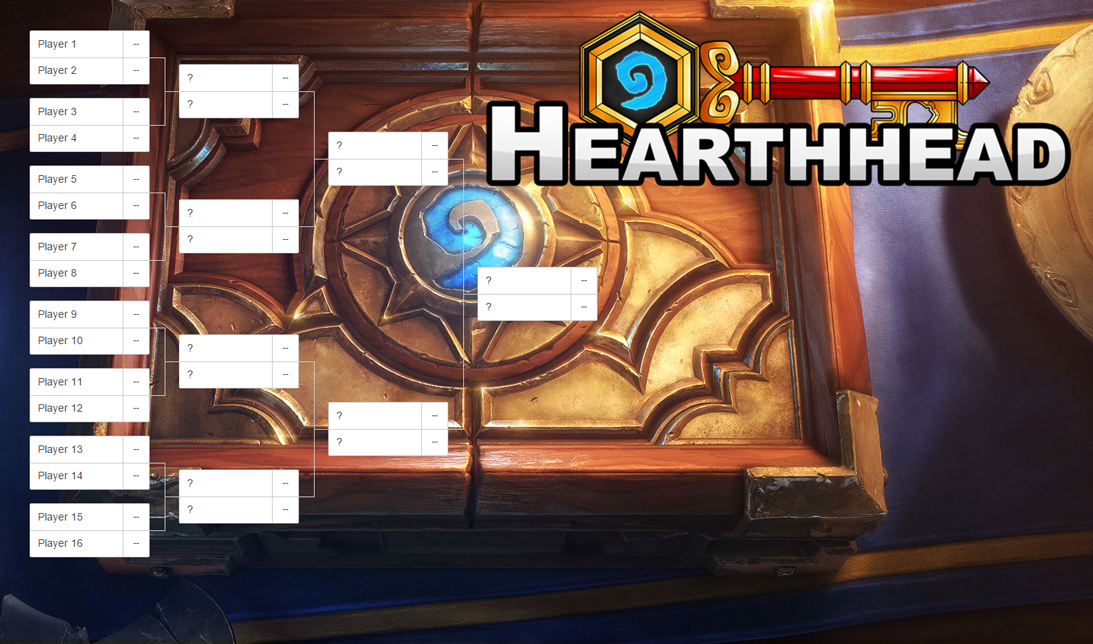 For those of you who can't make it in person we're hosting a special giveaway that will run until Monday, November 9. Along with a bunch of awesome digital content, one lucky winner will end up with a sampling of the swag that's available at this week's party. All you have to do is comment on this post with what deck you'd run in our tournament! Bonus points if you actually link to the deck.
As a reminder, the Wowhead Party takes place 6-11pm on Thursday, November 5th on the 5th floor of the Hilton Anaheim. Admission is free and our space is four times the size of last year's party!

RSVP at https://wowheadparty.splashthat.com/ to let us know if you'll be there!
That considered, you'll have from 6 PM PST until approximately 7:15 to get to the gaming lounge and score a chance at getting selected. The tournament will be promptly starting at 7:30 and should run about an hour.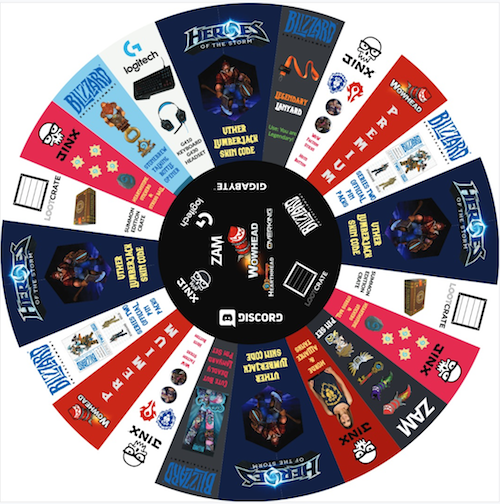 Due to the number of entrants and a mix up at the party, we adjusted down the prizes a bit, but we still have six winners which is about 16% of entrants.
Grand Prize:
topernicus
was our Grand Prize winner
One Month Subscription to Wowhead Premium:
Neonice
,
Phoenix250
,
rodvileu
,
milotic
, and
ClydeFrogg78
.