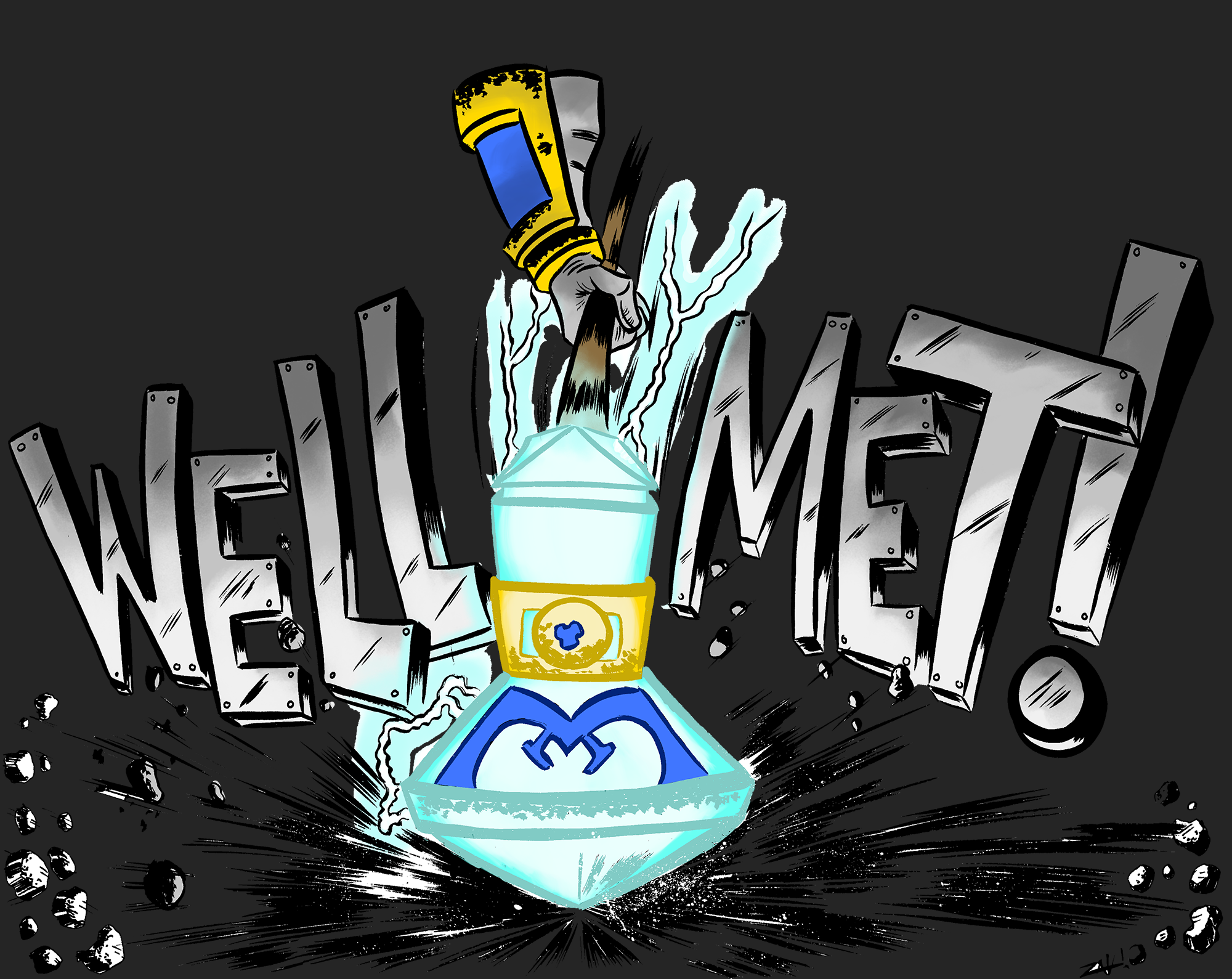 The full Well Met Podcast crew is back together and debuting a new segment call Fireside Fundamentals where they try to help you understand Hearthstone better!
On the news front: one-button authentication is now live and the Whispers of the Old Gods promotion is ending soon.

Kevin walks us through the current meta situation.

Fireside Fundamentals makes its debut as the crew tries to help you understand Tempo in Hearthstone.
---
---
There's lots to talk about in episode 66! First, the regular crew is back! Blizzard has added a one-button authenticator for their games and players have until July 5th to take advantage of the Whispers of the Old Gods promotion. In the Hearthstone Championship Tour in the Asia-Pacific region, Handsomeguy will join five others at BlizzCon!
As always, we at Well Met! do our best to keep you up to date on the meta. This week we discuss the Tempo Storm Meta Snapshot #5 and the Vicious Syndicate Data Reaper Report #5.
Last but not least we debut a new segment called "Fireside Fundamentals." This recurring series is designed to discuss core concepts of the game and shed light on how they apply to Hearthstone! We hope new players and veterans alike enjoy the new segment! This week, John, JR, and Kevin discuss tempo in Hearthstone. If you like the segment, or have ideas for one in the future, send us an email to wellmet@blizzpro.com!
Much of what we're able to do on the show is made possible by the generous support of our Patrons over on Patreon at
www.patreon.com/wellmetpodcast
. You can check out our live streams and other BlizzPro shows on Twitch, hit up our subreddit, or even pick up your own cool Well Met merchandise.
Well Met! As always, your hosts – John, J.R., and Kevin – get together every week to discuss all things Hearthstone: News, esports, and more. Join us live on Sunday evenings for the video stream, or download the audio podcast on Mondays!