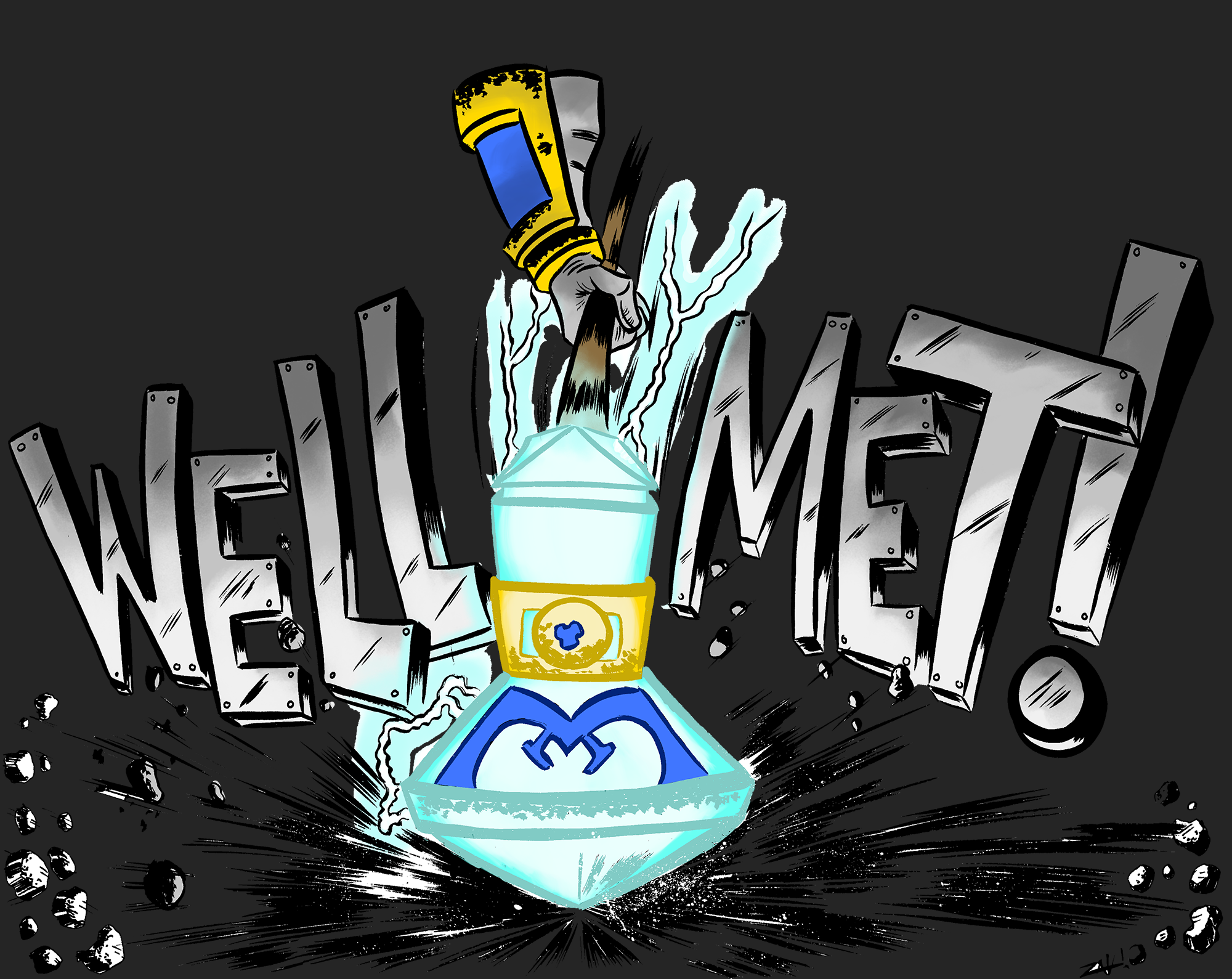 The Well Met! Podcast crew is back together for another episode as they tackle
a lot
of competitive Hearthstone happenings and their thoughts on the current state of things.
The Hearthstone Championship Tour European Spring Preliminaries took place this past weekend. An interesting note is that Blizzard released all of the decklists prior to the event, opening players up to doing some extra research prior to the match.

Everyone weighs in on the state of competitive Hearthstone including suggestions from improvement.

Unfortunately, the tournament was marred by racism and harassment in Twitch chat. The crew discusses an article written by one of the volunteer moderators about how dire of a situation they were put in. Mike Morhaime, president of Blizzard, has

since put out a statement

saying he's working with Twitch to tackle these issues. It's a pretty serious discussion, but one that's very important for the scene.

The group closes things out with talk about the new Top 2 Tavern Brawl, what JR thinks where the meta stands, and what everyone has to say about the current state of Hearthstone.
---
---
In episode 61, the guys take to the airwaves to talk about HCT, the publication of decklists before the tournament, and how the tournament meta is shaping up in general. Next, Carling "Toastthebadger" Filewich wrote
this article
about devastating state of Twitch chat rooms and the guys weigh in on ways to address the important issues involved. Not wanting to get in too deep, the guys chat a bit about their quirky Tavern Brawl experiences in the "Top 2" Tavern Brawl.
Since Standard has landed, the meta has been in flux. With a lack of meta reports, JR decides to weigh in with the JR Meta Report #1! The guys discuss what's going on with the ladder and how they're going about conquering it.
Lastly, Kevin, JR, and John take on a new segment called "The Good, the Bad, and the Ugly," where they attempt to tackle the current state of Hearthstone
Much of what we're able to do on the show is made possible by the generous support of our Patrons over on Patreon at
www.patreon.com/wellmetpodcast
. You can check out our live streams and other BlizzPro shows on Twitch, hit up our subreddit, or even pick up your own cool Well Met merchandise.
Well Met! As always, your hosts – John, J.R., and Kevin – get together every week to discuss all things Hearthstone: News, esports, and more. Join us live on Sunday evenings for the video stream, or download the audio podcast on Mondays!