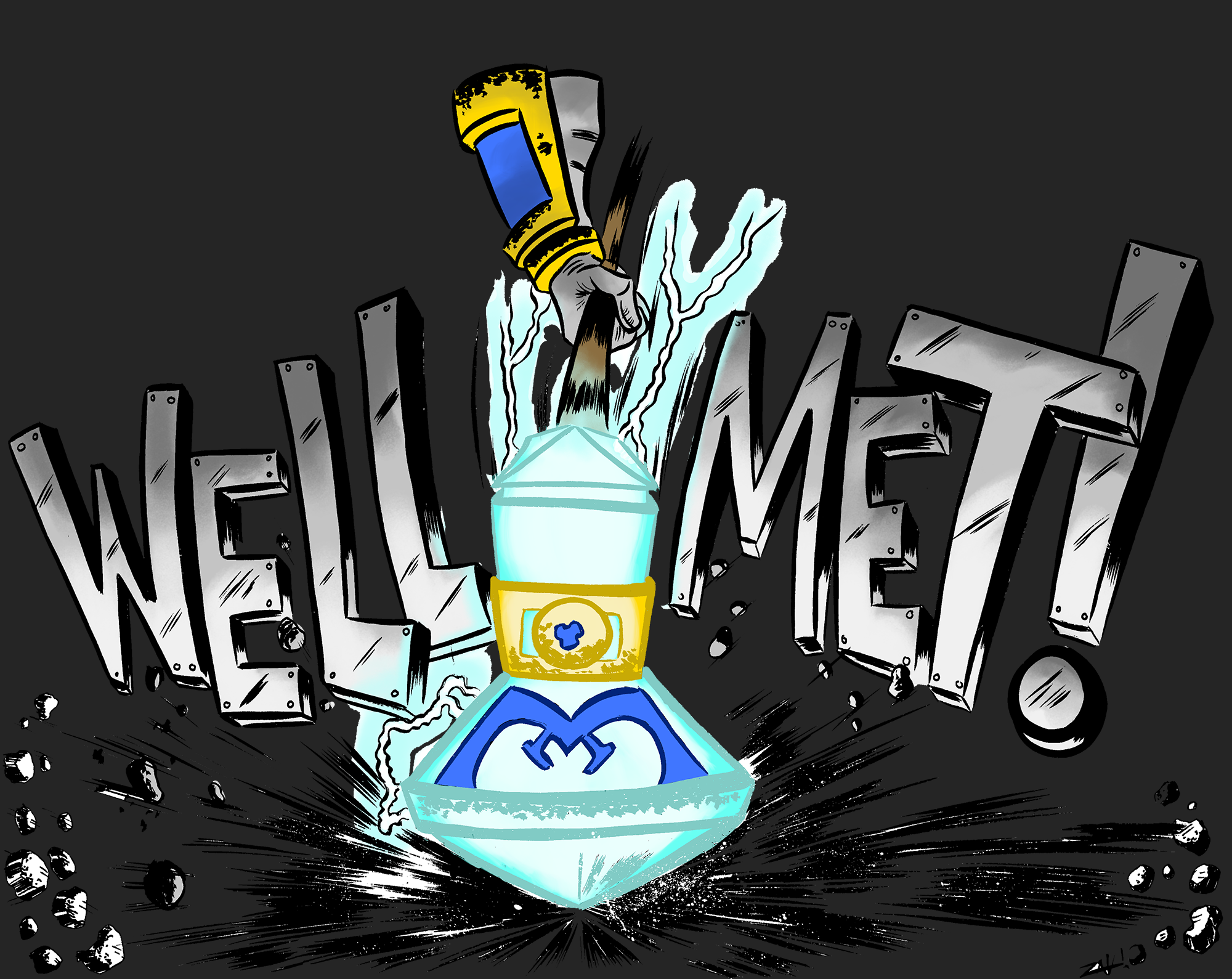 We've been a tad bit busy as of late with the Whispers of the Old Gods release, PAX East, and much more, but the Well Met! Podcast crew has been chugging away with their weekly releases.
There's a new introduction video! John whipped up a new countdown animation that you're going to want to see.

J.R. just barely missed Legend last season.

The crew gives their thoughts on how successful Standard and Whispers of the Old Gods have been.

As a Canadian, Kevin really misses the Sorry Emote.

The main discussion is on cards that are suddenly becoming much more prominent.
---
---
It's the wild, wild west and the Well Met! crew are here to chat about everything going on in the world of Hearthstone! Whispers of the Old Gods officially launched, you won't be "Sorry" in Hearthstone anymore, and there's some new card backs in the latest patch.
With no cards to review this week, something needed to be done! So this week, the guys bring back "Where Are They Now?" where they talk about some cards that had previously fallen out of favor without the Hearthstone meta and are making a comeback.
Last, but not least, ManaCrystals.com shared their State of the Meta #1 and so the guys chat about what they think about the top decks as well as what they will be running next week!
Much of what we're able to do on the show is made possible by the generous support of our Patrons over on Patreon at
www.patreon.com/wellmetpodcast
. You can check out our live streams and other BlizzPro shows on Twitch, hit up our subreddit, or even pick up your own cool Well Met merchandise.
Well Met! As always, your hosts – John, J.R., and Kevin – get together every week to discuss all things Hearthstone: News, esports, and more. Join us live on Sunday evenings for the video stream, or download the audio podcast on Mondays!