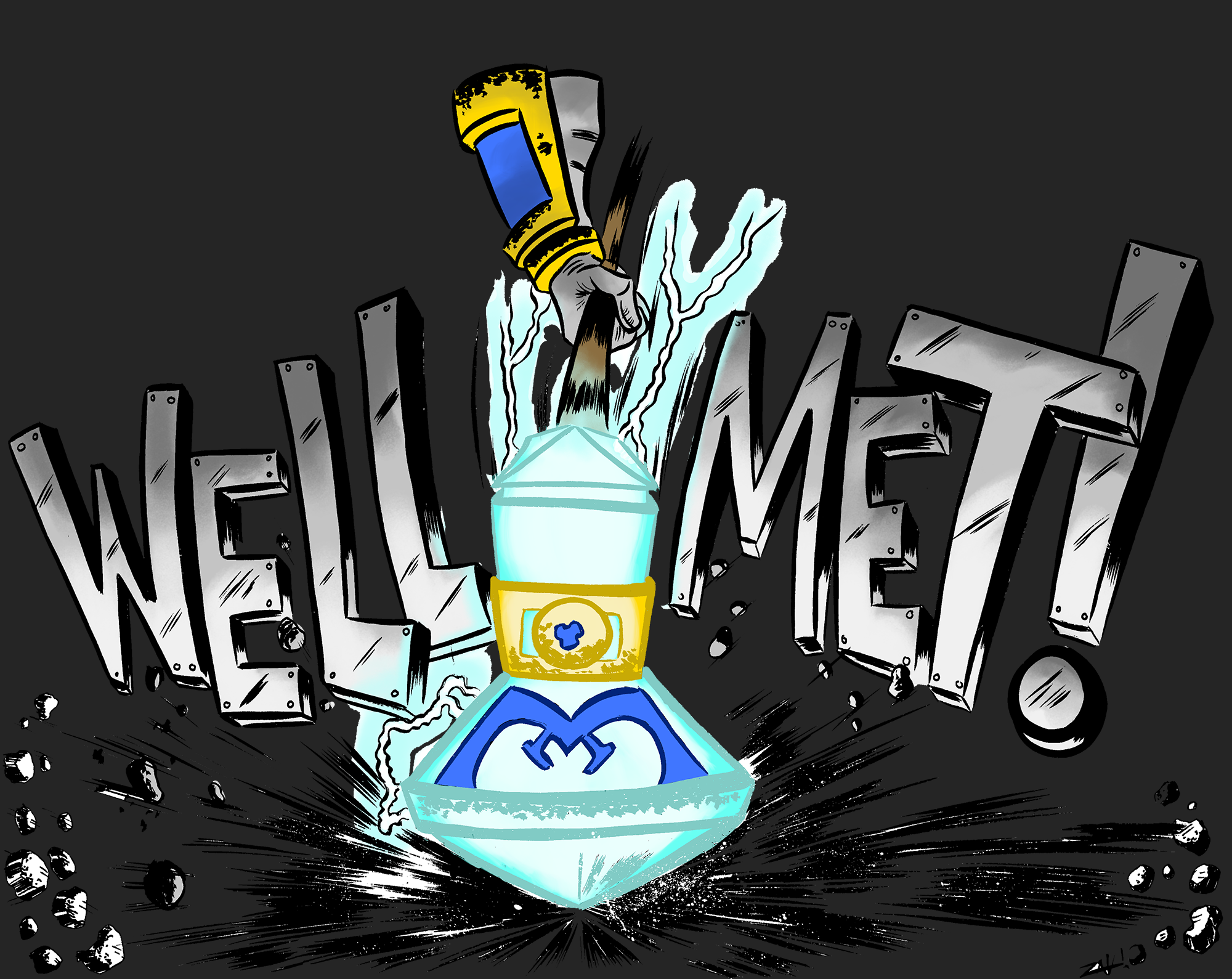 The Well Met! Podcast crew is back together after John had to solo
the last episode with three guests
alongside him. They catch up on what's happened since then and tackle the latest Whispers of the Old Gods cards
The crew catches up on their Hearthstone progress after being apart for two entire weeks.

Thanks to a listener, Well Met is giving away a code for

Dalaran Flame

on the next episode!

As per usual, discussions about the latest card reveals took up most of the allocated time. This time around they break down:

Wisps of the Old Gods

,

Possessed Villager

,

Call of the Wild

,

Blood Warriors

,

Blood of the Ancient One

,

Yogg-Saron, Hope's End

,

Cho'Gall

, and

Soggoth the Slitherer

.

Diving back into emails, each host also discusses potential social features in Hearthstone.
---
---
Before we get started, Well Met! will be giving away a coveted Tespa cardback (thanks to Jimmy Blocksom) after our live show! All you need to do is follow us on Twitter and be present during our live show this coming Sunday at 7PM PDT. We'll see you there!
In episode 56, we're back to our normal hosts! The guys talk about their week in Hearthstone and beyond and then jump right in to this week's Whispers of the Old Gods Card Review! While not everyone agrees on every card, great discussion ensues! To see all of the Whispers of the Old Gods cards that have been revealed, check out BlizzPro's Old Gods Spoiler List.
Finally, we close the show out answering your emails! This week, we discuss which social features Hearthstone should add to encourage more interaction between players inside and outside of the game!
Much of what we're able to do on the show is made possible by the generous support of our Patrons over on Patreon at
www.patreon.com/wellmetpodcast
. You can check out our live streams and other BlizzPro shows on Twitch, hit up our subreddit, or even pick up your own cool Well Met merchandise.
Well Met! As always, your hosts – John, J.R., and Kevin – get together every week to discuss all things Hearthstone: News, esports, and more. Join us live on Sunday evenings for the video stream, or download the audio podcast on Mondays!