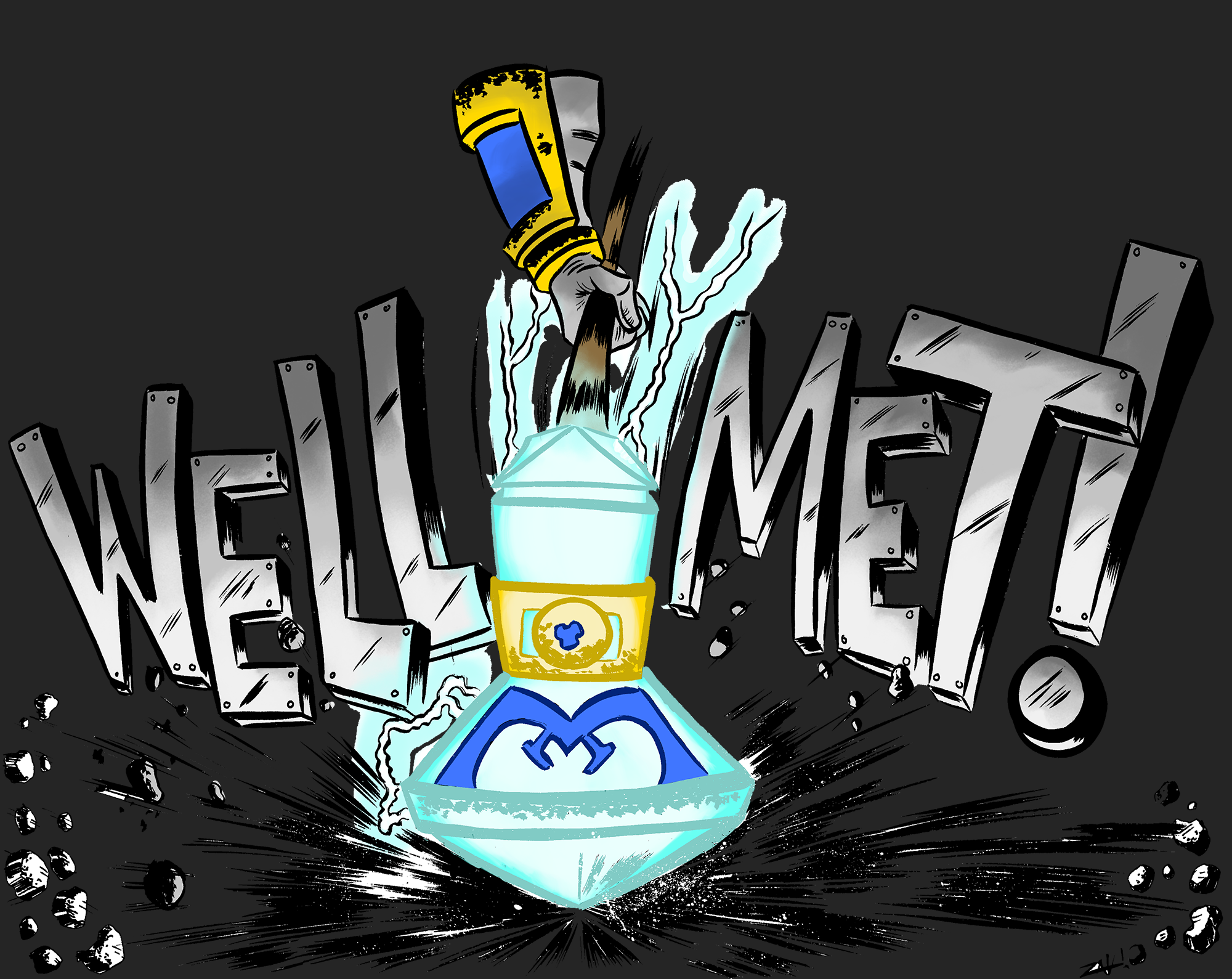 With two-thirds of the usual cast missing, John is all alone with three very special guests this week: Jocelyn of The Angry Chicken Podcast, Tannon Grace of New Order Esports, and Rayc591 of Vicious Syndicate!
April Fools day was full of shenanigans! Everyone seems both enthused and annoyed with everything that happened.

New card back: Clutch of Yogg Saron.

Brace yourselves.

Whispers of the Old Gods

card reveals still make up the majority of Hearthstone news at the moment. This episode covers:

Mukla, Tyrant of the Vale

,

Mark of Y'Shaarj

,

Shadow Word: Horror

,

Y'Shaarj, Rage Unbound

,

Ancient Harbinger

,

Cabalist's Tome

,

Vilefin Inquisitor

,

Thing From Below

, and

Master of Evolution

.

With half of the desk being esports experts, John has them explain what it really means to be a competitive Hearthstone player.
In this very special episode of Well Met!, Kevin and JR are gone and John finds some amazing guests to fill in! Jocelyn Moffett, Tannon Grace (New Order Esports), and Rayc591 (Vicious Syndicate) graciously sit in for a jam-packed show!
With April Fools Day happening recently, the Hearthstone team decided to have a little fun of their own! The crew discusses their favorites before they jump into their Whispers of the Old Gods card review (Spoiler List).
Lastly, with this season being the last (presumably) before Standard hits, Jocelyn & John pick Ray and Tannon's brains about what it takes to be a truly competitive Hearthstone player!
Much of what we're able to do on the show is made possible by the generous support of our Patrons over on Patreon at
www.patreon.com/wellmetpodcast
. You can check out our live streams and other BlizzPro shows on Twitch, hit up our subreddit, or even pick up your own cool Well Met merchandise.
Well Met! As always, your hosts – John, J.R., and Kevin – get together every week to discuss all things Hearthstone: News, esports, and more. Join us live on Sunday evenings for the video stream, or download the audio podcast on Mondays!