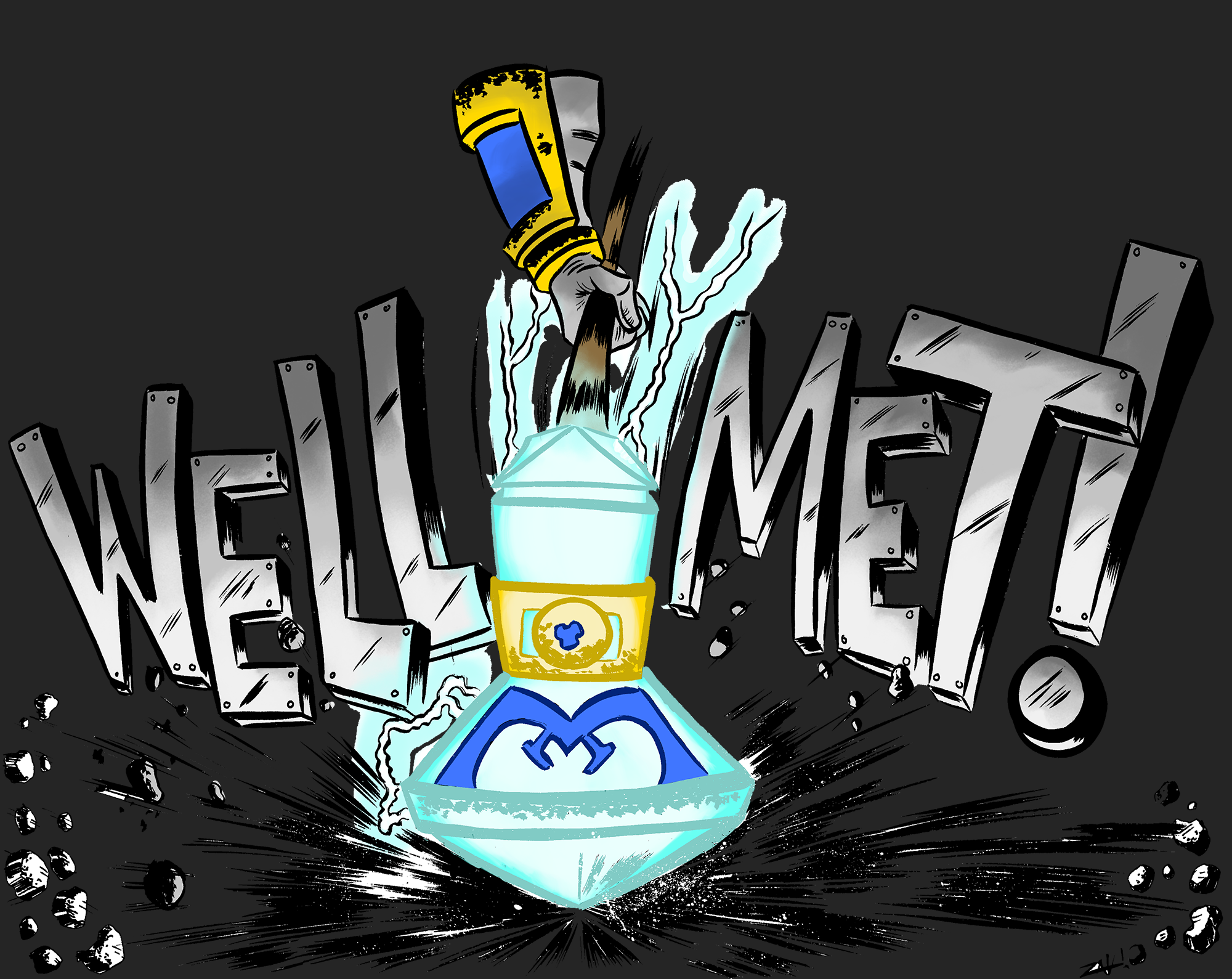 As some of you already know, Kevin "Odinn" Hovdestad is largely responsible for the efforts pertaining to
our bi-weekly Meta Reviews
. He's also done some casting for Hearthstone, freelance writing for many other websites, but he also co-hosts the Well Met! Podcast. This week him, JR, and John discuss the return of card voting, give their thoughts on the latest card reveals, and touch on last week's Meta Review.
The hosts are bit backlogged on talking about revealed

Whispers of the Old Gods

cards, this episode in particular highlights:

DOOM!

,

Tentacle of N'Zoth

,

Hallazeal the Ascended

,

N'Zoth's First Mate

,

Faceless Shambler

,

Renounce Darkness

,

N'Zoth, the Corruptor

,

Undercity Huckster

,

Spawn of N'Zoth

,

The Boogeymonster

,

Tentacles for Arms

,

Xaril, Poisoned Mind

,

Infest

, and the highly controversial

Ragnaros, Lightlord

.
The Whispers of the Old Gods card reveals are in full swing! Cast your vote for the cards you want to see revealed first on the Hearthstone website. The guys also tackle every card released over the last week! From Old Gods to Lightlords, we give you the skinny on what you need to know about the scary, zany, and outright insane new cards. Make sure to check out our spoiler list to see all the cards revealed so far.
As we wrap up the show, the guys go through the
Hearthhead Midweek Meta Review #4
to get a leg up on the ladder as the season ends soon! Huge tournaments happened this last week as the Asia Pacific Winter Championships drew to a close and DDaHyoNi took home $25,000USD and a guaranteed seat at the BlizzCon World Championships! Meanwhile, Multiplay Esports hosted the Insomnia Truesilver Championship that included some of the biggest names in Hearthstone.
Much of what we're able to do on the show is made possible by the generous support of our Patrons over on Patreon at
https://www.patreon.com/wellmetpodcast
. You can check out our live streams and the other BlizzPro shows on Twitch, hit up our subreddit, or even pick up your own cool Well Met merchandise.
Well Met! As always, your hosts – John, J.R., and Kevin – get together every week to discuss all things Hearthstone: News, esports, and more. Join us live on Sunday evenings for the video stream, or download the audio podcast on Mondays!