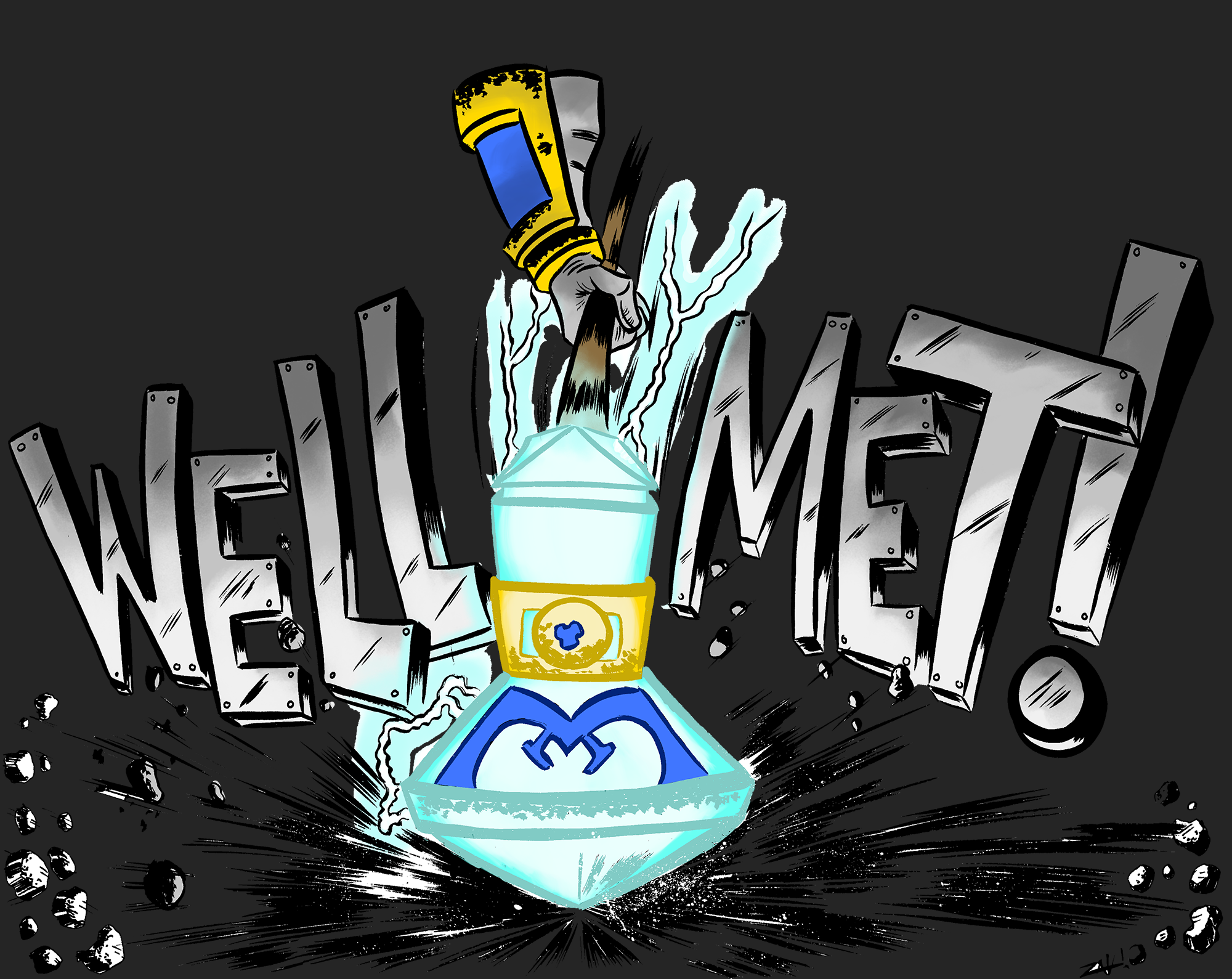 Former assistant community manager, Robert Wing joins the Well Met crew to discuss the latest in Hearthstone and talk about the esports scene, its casting, and the community.
Robert thinks Hearthstone casting has improved a lot over the last year and believes there should be a marriage between highlighting the action and lighthearted silliness/banter.

In his opinion the biggest improvement to HCT has been the switch to 100% open tournaments, even though it can result in relatively unheard of players making up a lot of the field.

He also mentions how it's hard to get everything right since "no digital card game has ever gotten to this point before."
---
---
Apologies for the beginning of the video - we forgot to turn the preshow music off. It is resolved after the first few minutes.
This week on Well Met!:
We are joined by Assistant Community Manager Robert Wing (@RobertAWing) to share his insights about HCT, casting, and the Hearthstone community.

We discuss the GosuAwards Summer Nominations.

Frodan wrote a piece on The Current State of Hearthstone Casting & Why It's Sorely Lacking. With Robert being one of the most active casters at HCT, we ask him to weigh in with his thoughts on the article.

BM in Hearthstone just got turned up to 11! With the most recent patch, Morgl the Oracle has been added to the game as a recruit-a-friend award. You can get this cool new hero when your first recruit achieves 20 combines levels across all classes!

In the meta this week, the guys take a deep dive into the vS Data Reaper Report as a new deck has secured the number 1 spot: Yogg Druid.

Finally, we interview Robert about how he got to his community management role, advice he might have, thoughts on HCT, Hearthstone, and it's community.
Much of what we're able to do on the show is made possible by the generous support of our Patrons over on Patreon at
www.patreon.com/wellmetpodcast
. You can check out our live streams and other BlizzPro shows on Twitch, hit up our subreddit, or even pick up your own cool Well Met merchandise.
Well Met! As always, your hosts – John, J.R., and Kevin – get together every week to discuss all things Hearthstone: News, esports, and more. Join us live on Sunday evenings for the video stream, or download the audio podcast on Mondays!