Vulcun, the esports fantasy league website and sponsor of ex-NA LCS Team Vulcun, has announced Vulcun Deckmasters. A two season event, Deckmasters will begin on June 8 with open qualifiers restricted to those who have reached the Legendary rank in Hearthstone or have earned more than $1,000 in World Championship point giving events. 12 players that make it through the qualifiers will join eight invited professionals including: Jeffery 'Trump' Shih, Alexander 'Kolento' Malsh, Cong 'Strifecro' Shu, Brian 'Kibler' Kibler, and Sebastian 'Forsen' Fors.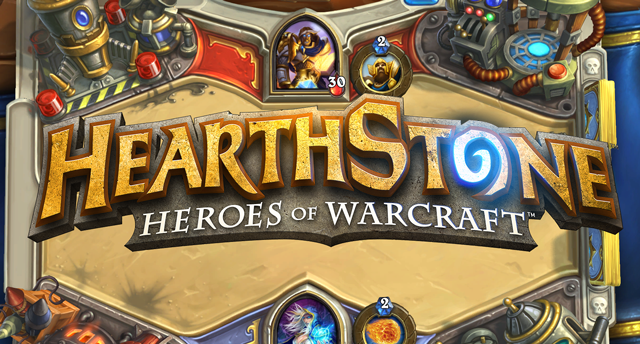 In accordance with Blizzard World Championship rules, points will be given out based on respective finishing positions during the two seasons. 100 points for first, 50 for second, 20 for those that make it to the semifinals, and 10 for those in the quarterfinals.
League play officially begins on June 22 and will last three weeks. $50,000 will be given out each season, making this the seventh largest prize pool in the
history
of competitive Hearthstone.
2014 BlizzCon World Championship: $250,000

World Cyber Arena 2014: $195,000

World E-sport Championships 2014: $63,375

CN vs. EU Season 2: $58,950

CN vs. KR Masters Season 2: $54,000

CN vs. KR Masters Season 1: $54,000

Vulcun Deckmasters Season 1: $50,000

Vulcun Deckmasters Season 2: $50,000

Gold Series 2014 - Grand Finals: $48,900

ESL Hearthstone Legendary Series - Katowice: $48,900
We reached out to Vulcun for comments on the distribution of the prize pool and Greg Laird, Esports Manager confirmed the statistics:
In the group stage players will also be awarded with $200 per match win ($12,000 in prizes distributed in groups).

$38,000 will be awarded during the playoffs for placing:

1st: $16k
2nd: $8k
3rd: $5k
4th: $3k
5-8th: $1k
9-12th: $500
Founder Ali Moiz commented publicly saying, "We're excited to hit this milestone in our first 6 months. Thank you to our members and the passion they have for eSports for making this possible. We promise to re-invest everything into making eSports more exciting and rewarding."
For more information, check out the
announcement
. The tournament will be streamed on the
VulcunHS Twitch channel
on Monday, Tuesday, and Friday. Casters have not yet been announced though that will undoubtedly play a large role in how much enjoyment viewers get out of this experience.
If you're interested in competing in the qualifiers, you can register now on
Battlefy
. For now, Early Registration is only open to those that already have WCS points. After June 1, registration will open to the public. Qualifier rules can be found in this
Google Doc
.
When the competition starts, expect recaps right here on Hearthhead.