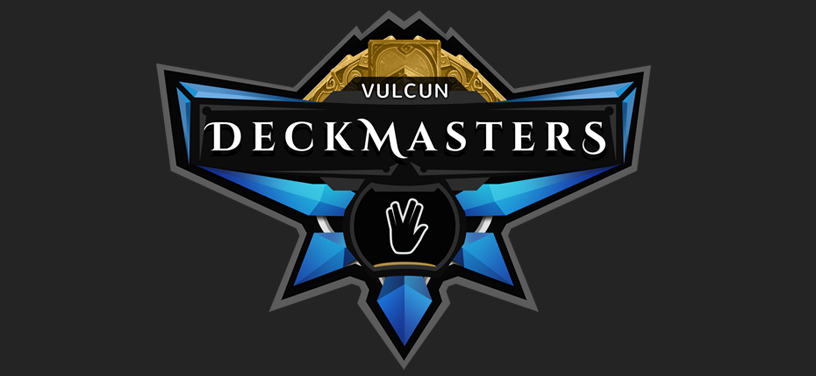 The first and now only Vulcun Deckmasters season came to a conclusion yesterday afternoon with Team SoloMid's Trump beating Cipher 5-1 in the finals. The month long competition started with eight invited players, including Trump, and 12 players from an open qualifier. En route to his win, Trump also took down Theude and Surrender, the latter of which is largely considered as one of the best players in South Korea right now.
With this victory, Trump earns a rather large $16,000 and 100
World Championship Points
, the latter of which is incredibly important to him. Month after month he streams his efforts to climb to the top of legend and has only done so once or twice. Combined with his prior points, Trump sat 54th with only the top 40 making it to regional qualifiers. The additional 100 moves him all the way up to a tie for sixth and puts him into the crucial top eight which receive two round byes in the qualifier, drastically increasing their chances of moving forwards.
Deckmasters performed well and consistently had upwards of 20-40 thousand viewers at a time. However, Vulcun recently announced that the planned second season has been cancelled citing issues with Hearthstone itself. In a statement to
GosuGamers
, Vulcun says,
We've decided to cancel Season 2 of Deckmasters. This wasn't an easy decision, but overarching issues regarding Hearthstone have put us in a position where season 2 of the event is not feasible.
On its
blog
, Vulcun continued its statement:
We've really enjoyed working with the Hearthstone community (casters and players) and are hoping that there will be an opportunity in the future for us to better support Hearthstone. . .Thanks for the support you've given us thus far.
Trump wasn't the only players to reap the rewards of the tournament. As part of his runner-up finish, Cipher got $8,000 and 50 Championship Points. Lifecoach and Surrender both received 20 points a couple thousand dollars.
For an in depth look at the bracket, check out
Liquipedia
's page.
We've reached out to Vulcun to see if we can't get Trump's winning decks. In the meantime though, here are three other decks that he used to win the HTC Invitational #2 earlier this month.