We'll be the first to admit that we always love seeing custom legendary cards. That's not to say the rest of Hearthstone's rarities are any worse, but there's just something so satisfying about the dragon inlaid onto the border, the auburn color of the gem, and it helps that this week's cards also have fantastic looking art. In addition, we have our own submission this week as a new named World Boss has been found by Wowhead!
---
People have long been creating custom cards for various card games. Hearthstone is no exception and you'll find examples of it throughout the Internet. Hubs like the
CustomHearthstone subreddit
which acts as a home for creators to come together and show off their ideas.
This is a place to share and discuss your cards and ideas for Hearthstone. We're home to a growing community and weekly card design competitions. If you love Hearthstone and game design, you've come to the right place!
Each week the Top 5 are gathered up and sent on over to the main Hearthstone subreddit for a much larger audience to see. And thanks to the awesome
Hearthcards
website, it's easy for anyone to create a high quality render of their card. So check out some of the ones below and give the system a shot. You can share your creations below in our comments or over on the subreddit.
---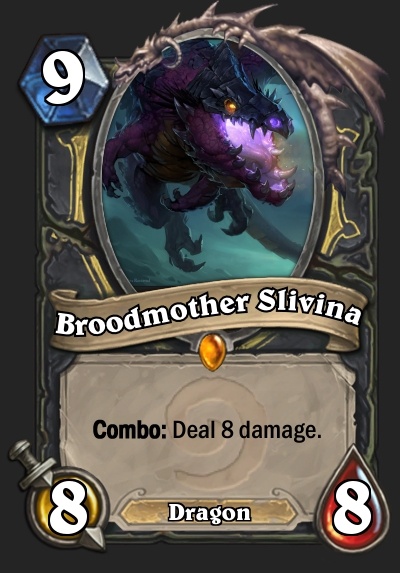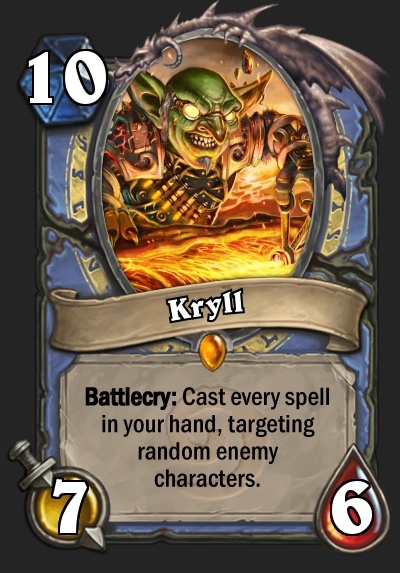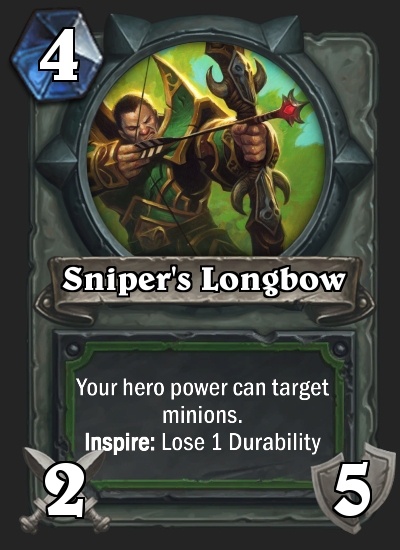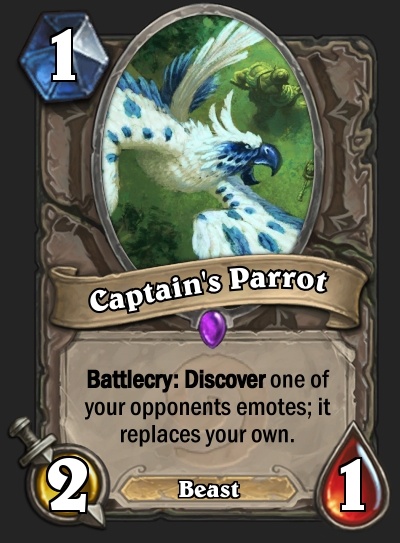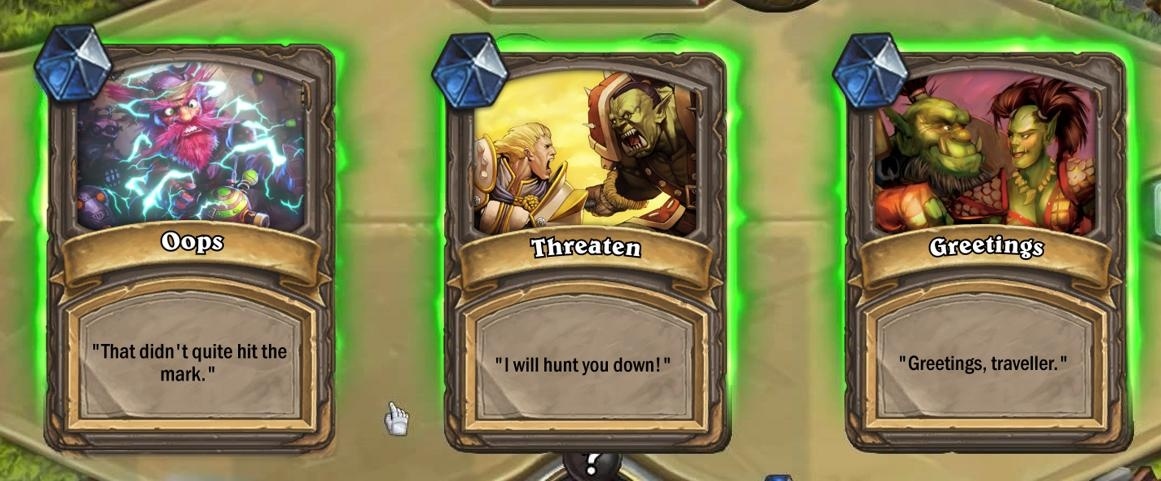 Looking for sources? You can find them here.
---
Broodmother Slivina -

In comparison with

North Sea Kraken

, Broodmother Slivina has double the Battlecry effect, but only if combo'd with another card. With such a high mana cost you're limited to anything that costs one or two mana which isn't unheard of, but by the time you've reached a point in the game where this can be played, you'll frequently be lacking cheap spells. That considered, the Battlecry is pretty good, maybe even good enough that you won't be devastated when it gets hit by

Big Game Hunter

.

Kryll -

This is a really cool concept but probably a bit too heavy on the RNG. Unless you're playing Freeze Mage that can make sure there's no enemy board so Kryll can send all the damage to their face. In addition to that it has pretty bad stats, almost on

Illidan Stormrage

's level.

Sniper's Longbow -

Great use of the Inspire mechanic! Not only are we excited to see where Inspire goes next, but we're also very much looking forward to how weapons will be able to evolve over the lifespan of Hearthstone.

Scouting -

Three mana draw three cards isn't as good as

Arcane Intellect

and you only get to draw them over the course of three turns.
---
Back to TopSpecial Hearthhead Submission
Those of you who frequent Wowhead may have noticed that there's a new name World Boss dragon named
Nithogg
in Stormheim! It's special interaction involves casting
Crackling Jolt
as it loses HP so we've combined

Lightning Jolt
and

Grim Patron
to make a new legendary with a cool effect! Check out
the reveal on Wowhead
for more info before heading on over to
Hearthcards
to make your own variation! We'll be choosing some of the best submissions to display next week!