All 40 decks and analysis on them!
BlizzCon is almost upon us and that means the Hearthstone World Championship is just around the corner. We know most of the competitors who will be attending, but in the Last Call Invitationals, the final three competitors will win their way to the tournament.
While we're specifically focusing on the European Invitational, you can also catch the Asia-Pacific one on Sunday, October 9 at 8:00 p.m. PDT and the Americas tournament one week later on October 15 at 9:00 a.m. PDT. Europe, however, kicks things off on Saturday, October 8 at 5:00 a.m. PDT.
Your usual caster crew of Frodan, TJ 'Azumo' Sanders, Raven, Firebat, Sottle, and Savjz will bring you the action while Bunnyhoppor, Georgec, Hoej, Nicslay, Pavel, Rdu, Shtanudachi, and Sintolol fight over that final spot at BlizzCon from Europe.
As has become standard in these more important tournaments, players are battling in a best-of-seven single-elimination Conquest bracket with a single ban.
One of the major stories coming in is
Shtanudachi
who actually ended up tied with Greensheep for the final spot in the tournament. The two played a match and
the former came out ahead
with a 4-0 sweep.
In addition, Bunnyhoppor, Georgec, Hoej, and Rdu are all relatively big names in the Hearthstone scene, particularly Georgec who's been incredibly consistent this year. In Spring he failed to make top three but did indeed compete in the Spring Championship. Later in the summer, he fell just short of DrHippi (who qualified for BlizzCon) in a 2-4 loss. For all of them, this marks their last chance at making it to the biggest stage in Hearthstone, something many consider to be indicative of whether or not they had a successful year or not.  

Naiman, Thijs, and DrHippi have all qualified for BlizzCon.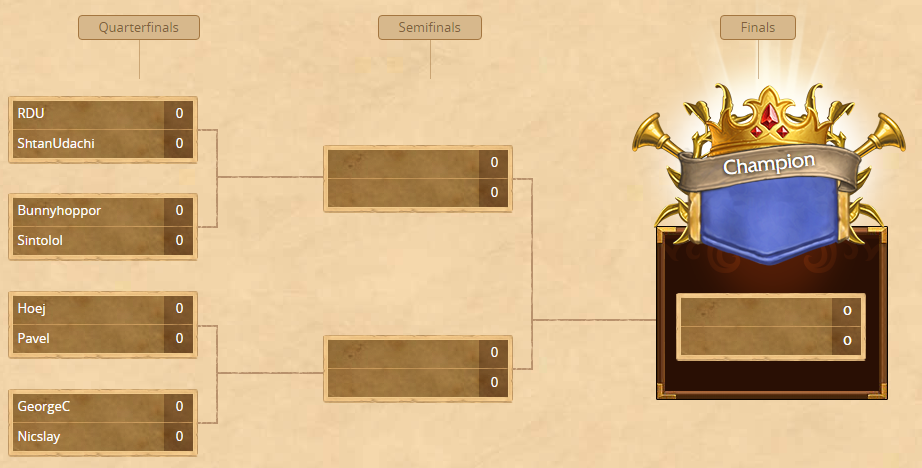 European Last Call Invitational: Saturday, October 8 at 5:00 a.m. PDT / EU: Saturday, October 8 at 14:00 CEST

Asia-Pacific Last Call Invitational: Sunday, October 9 at 8:00 p.m. PDT / EU: Monday, October 10 at 5:00 CEST

Americas Last Call Invitational: October 15 at 9:00 a.m. PDT / EU: Saturday, October 15 at 18:00 CEST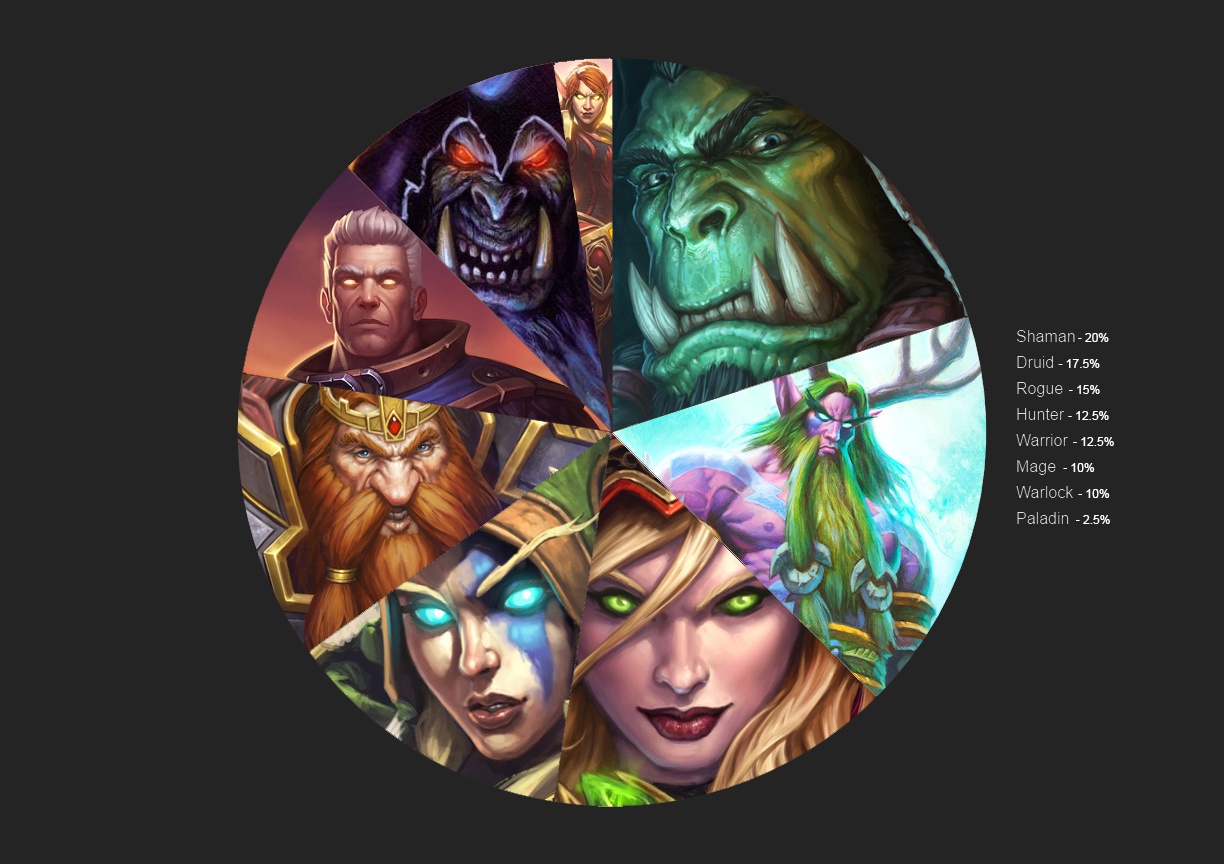 Here are all of the decklists at the tournament. You can click on each to see the full decklists and some basic stats such as the mana curve, mechanic distribution, and more. While in those pages you can head to the top right of the Zam user bar and change the language (Search for "English" and you'll find it) so that the cards are displayed in your native language. Alternatively, you can simply click a language below and we'll bring you to the deck database with the proper vocabulary and you can explore for yourself.
Note: We apologize in advance, but any decklists with One Night In Karazhan cards will display as Wild even though they're actually Standard.
Deck
Dust Cost
Deck
Dust Cost
Bunnyhoppor's Freeze Mage - EU Last Call 2016
7,000
Georgec's Freeze Mage - EU Last Call 2016
7,000
Bunnyhoppor's Malygos Druid - EU Last Call 2016
10,880
Georgec's Malygos Druid - EU Last Call 2016
9,320
Bunnyhoppor's Midrange Shaman - EU Last Call 2016
4,580
Georgec's Midrange Hunter - EU Last Call 2016
3,240
Bunnyhoppor's N'Zoth Control Warrior - EU Last Call 2016
16,560
Georgec's Midrange Shaman - EU Last Call 2016
4,680
Bunnyhoppor's Secret Hunter - EU Last Call 2016
2,920
Georgec's Miracle Rogue - EU Last Call 2016
6,720
Deck
Dust Cost
Deck
Dust Cost
Hoej's Malygos Druid - EU Last Call 2016
7,780
Nicslay's Malygos Druid - EU Last Call 2016
8,080
Hoej's Midrange Shaman - EU Last Call 2016
4,620
Nicslay's Midrange Shaman - EU Last Call 2016
4,540
Hoej's Miracle Rogue - EU Last Call 2016
6,860
Nicslay's Miracle Rogue - EU Last Call 2016
6,760
Hoej's N'Zoth Control Warrior - EU Last Call 2016
16,560
Nicslay's N'Zoth Camel Hunter - EU Last Call 2016
4,760
Hoej's N'Zoth Renolock - EU Last Call 2016
15,380
Nicslay's N'Zoth Control Warrior - EU Last Call 2016
13,720
Deck
Dust Cost
Deck
Dust Cost
Pavel's C'Thun Warrior - EU Last Call 2016
12,480
RDU's Discard Warlock - EU Last Call 2016
1,360
Pavel's Malygos Druid - EU Last Call 2016
7,400
RDU's Malygos Druid - EU Last Call 2016
8,180
Pavel's Midrange Shaman - EU Last Call 2016
4,640
RDU's Midrange Hunter - EU Last Call 2016
3,420
Pavel's Miracle Rogue - EU Last Call 2016
8,000
RDU's Miracle Rogue - EU Last Call 2016
6,760
Pavel's Tempo Mage - EU Last Call 2016
4,840
RDU's Totem Shaman - EU Last Call 2016
4,240
Deck
Dust Cost
Deck
Dust Cost
ShtanUdachi's Anyfin Paladin - EU Last Call 2016
10,860
Sintolol's Discard Warlock - EU Last Call 2016
1,420
ShtanUdachi's Combolock - EU Last Call 2016
17,240
Sintolol's Freeze Mage - EU Last Call 2016
7,000
ShtanUdachi's Malygos Druid - EU Last Call 2016
9,280
Sintolol's Midrange Shaman - EU Last Call 2016
6,240
ShtanUdachi's Malygos Miracle Rogue - EU Last Call 2016
8,000
Sintolol's Pirate Warrior - EU Last Call 2016
4,480
ShtanUdachi's Midrange Shaman - EU Last Call 2016
4,640
Sintolol's Secret Hunter - EU Last Call 2016
2,920