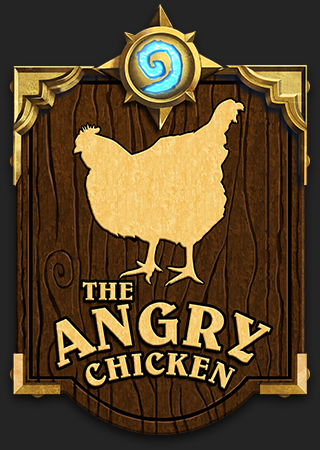 How would you like to be rewarded for doing well in the Arena each month? China is now testing out a system that does exactly that and The Angry Chicken discusses it.
Dills got to see Warcraft early and then proceeded to go see it twice more this week.

On the news front, the team talks about the Chinese Arena leaderboard which rewards players for finishing well each month.

Both Garrett and Dills would like to see this impact the Americas and European servers.

Sadly Hearthlytics has disbanded, but no one on the podcast is worried about the future of Hearthstone esports.

The crew also offers their thoughts on

C'Thun

,

N'Zoth, the Corruptor

,

Yogg-Saron, Hope's End

, and

Y'Shaarj, Rage Unbound

now that it's been a few weeks since the set came out.
---
---
On The Angry Chicken #155 the crew talks how the four Old Gods have settled after the expansion. Also this week the trio talks a new Arena leaderboard in China, Facebook functionality coming to all Blizzard games, Scaled Nightmare's fix, Hearthlytics disbanding, plus stories and emails!
Don't forget Garrett, Jocelyn, and Dills will all be doing a live recording of The Angry Chicken at CreateCon in Orlando, Florida on July 30th. For tickets and information check out
http://CreateConvention.net
.
You can support The Angry Chicken by becoming a Patron at http:/Patreon.com/tac. Thanks for the support!
You can email the show at TACpodcast@gmail.com. Follow us on
http://Twitch.tv/amovetv
 for the live shows.
Show Notes