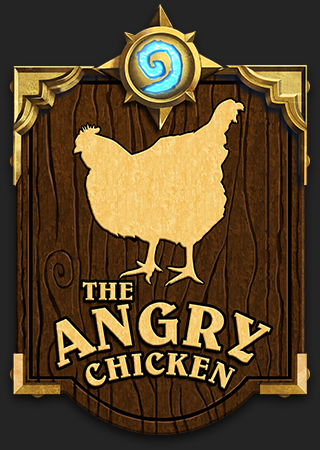 Special guest TerranceM of Gale Force eSports, runner-up at DreamHack Austin and one of
the latest victims of harassment
, joins The Angry Chicken crew in discussing Old Gods, competitive formats, and his esports career.
Terrance says he has a background in card games and was naturally attracted to Hearthstone because of that. It also helps that the game is very cheap compared to other card games.

Both him and Dills enjoyed DreamHack Austin despite the issues.

Dills thinks it's crazy we're in a world where Rogues run no weapons and a single

Deadly Poison

.

Terrance wishes there was a better way to get golden cards. With no resale value and how expensive it is to get golden cards, he finds it discouraging to those who like collecting them.
---
---
On The Angry Chicken #154 pro-player for Gale Force eSports, TerrenceM guests! Terrence talks with TAC about how he got started playing games professionally, DreamHack Austin, Old Gods, formats, and much more. As always Garrett, Joce, and Dills round out the show with crazy games stories and emails.
Don't forget Garrett, Jocelyn, and Dills will all be doing a live recording of The Angry Chicken at CreateCon in Orlando, Florida on July 30th. For tickets and information check out
http://CreateConvention.net
.
You can support The Angry Chicken by becoming a Patron at http:/Patreon.com/tac. Thanks for the support!
You can email the show at TACpodcast@gmail.com. Follow us on
http://Twitch.tv/amovetv
 for the live shows.
Show Notes