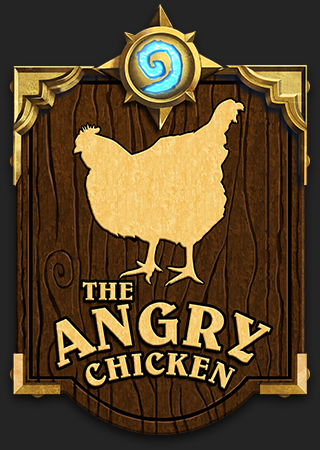 Jocelyn is sick this week so Justin Robert Young steps in to fill her shoes as the group talks esports and competitive Hearthstone.
Turns out Amnesiac's decision to retire from the NA Spring Preliminary is a hot topic this week. For those that missed it: after winning a few matches, he decided to end his run due to his sister's graduation ceremony being the next day. Those below him were upset that they could have potentially advanced instead of him, those above him were a bit peeved that it also happened to coincide with when he was set to face his Archon teammate.

With last week's packed show, the crew didn't get to discuss the Conquest vs. Last Hero Standing competitive format debate. Dills gives everyone a rundown of what each format entails before the group starts discussing our interview with RDU.
---
---
The Angry Chicken #152 is here and Justin Robert Young is filling in for Jocelyn. This week the Americas Spring Preliminaries wrapped up and the eight names on top are probably not who you would expect. Garrett, Dills, and Justin also talk about the backlash against the Conquest format, why some pros feel Last Hero Standing is better, and what other formats they would like to see on the competitive circuit. Wrapping this episode up are stories and emails from TAC listeners!
Don't forget Garrett, Jocelyn, and Dills will all be doing a live recording of The Angry Chicken at CreateCon in Orlando, Florida on July 30th. For tickets and information check out
http://CreateConvention.net
.
You can support The Angry Chicken by becoming a Patron at http:/Patreon.com/tac. Thanks for the support!
You can email the show at TACpodcast@gmail.com. Follow us on
http://Twitch.tv/amovetv
 for the live shows.
Show Notes
[/quote