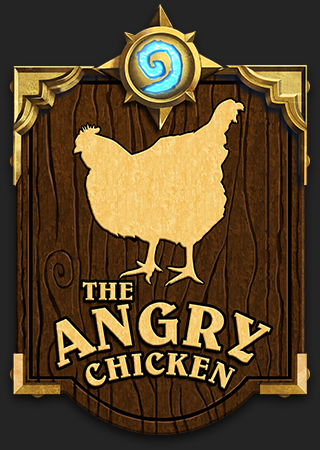 Not only are we offering our usual recap of The Angry Chicken's last episode, we're teaming up with them to give you a chance to ask Blizzard's own
Dean "Iksar" Ayala
a question for him to answer on this Tuesday's episode! Just leave a comment with yours and we'll select one for Iksar to address on podcast #151!
No more disenchant bonuses for the nerfed cards! It's been long enough that Blizzard is disabling the 100% arcane dust return.

TerranceM made it to the finals at Dreamhack Austin and experienced a large amount of racism on Twitch, causing the Hearthstone community to rally behind him.

Dills talks about his experience competing at Dreamhack.

This was the first major tournament in Standard and the crew discusses what decks took over the meta.
---
---
On The Angry Chicken #150 the crew discuss DreamHack Austin and the first major post-Old Gods Hearthstone tournament that took place there. Garrett, Joce, and Dills talk about the many different types of decks seen at the tourney, playing in the tourney itself, and where the meta may go from here. Unfortunately an extreme level of bigotry in Twitch.tv's chat during the tournament is also a large topic this week, as much of the Hearthstone and gaming community discuss what should be done going forward.
Don't forget Garrett, Jocelyn, and Dills will all be doing a live recording of The Angry Chicken at CreateCon in Orlando, Florida on July 30th. For tickets and information check out
http://CreateConvention.net
.
You can support The Angry Chicken by becoming a Patron at http:/Patreon.com/tac. Thanks for the support!
You can email the show at TACpodcast@gmail.com. Follow us on
http://Twitch.tv/amovetv
 for the live shows.
Show Notes