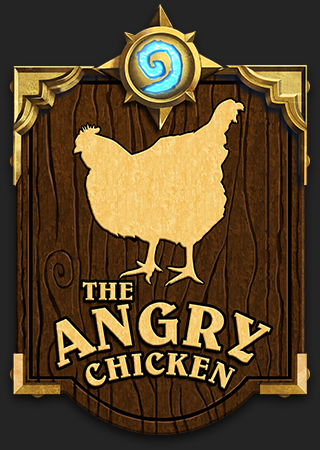 In the first true post-Old Gods show, The Angry Chicken crew spends a lot of time talking about what the ladder looks like, answers questions from the mailbag, and brings up some new Amove related developments!
---
---
On The Angry Chicken #149 the trio discuss the meta after a week of Old Gods and how there seems to be quite a few Druids and Shamans out there! Also this week TACO Spring got announced, Dills talked about what decks he's bringing to DreamHack, Garrett's loving the new Zoo Lock, Joce is all about C'thun Warrior, plus stories and emails from listeners St1cks, CGD, Piemaster, and Omar.
Don't forget Garrett, Jocelyn, and Dills will all be doing a live recording of The Angry Chicken at CreateCon in Orlando, Florida on July 30th. For tickets and information check out
http://CreateConvention.net
.
You can support The Angry Chicken by becoming a Patron at http:/Patreon.com/tac. Thanks for the support!
You can email the show at TACpodcast@gmail.com. Follow us on
http://Twitch.tv/amovetv
 for the live shows.
Show Notes