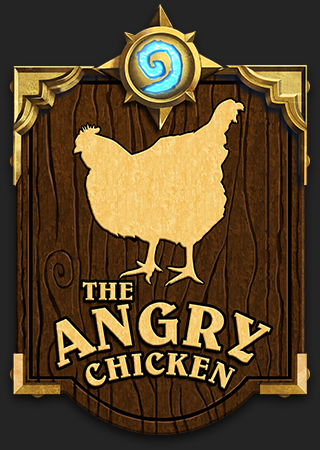 Garrett celebrates all of the good Shaman cards coming with Whispers of the Old Gods, discusses a potential release date, and touches on some tweets from Ben Brode.
The rumored release date for Whispers of the Old Gods is April 26 thanks to a Battle.net Shop warning and a Game Informer card reveal.

As per usual, a significant chunk of the show is dedicated to talking about the newest cards.

Skeram Cultist

,

Mire Keeper

,

Ravaging Ghoul

,

Steward of Darkshire

,

Thing From Below

,

Master of Evolution

,

Hammer of Twilight

,

Scaled Dragon

,

Cabalist's Tome

,

Vilefin Inquisitor

,

Ancient Harbinger

,

Y'Shaarj, Rage Unbound

,

and

Blood of the Ancient One

are all touched upon.
---
---
The Angry Chicken #143 is here and Old Gods may be just around the corner. A message in the Battle.net store may have tipped off players as to the release date of Hearthstone's upcoming expansion. Ben Brode has been getting quite chatty on Twitter about interface and the mulligan phase. Finally, the crew look over the largest chunk of Old Gods cards so far.
Don't forget Garrett, Jocelyn, and Dills will all be doing a live recording of The Angry Chicken at CreateCon in Orlando, Florida on July 30th. For tickets and information check out
http://CreateConvention.net
.
You can support The Angry Chicken by becoming a Patron at http:/Patreon.com/tac. Thanks for the support!
You can email the show at TACpodcast@gmail.com. Follow us on
http://Twitch.tv/amovetv
 for the live shows.
Show Notes