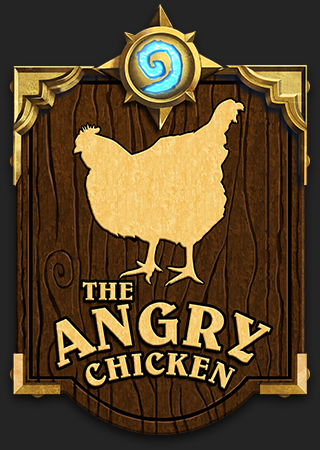 It's a very interesting week in Hearthstone esports as Nydra from GosuGamers wrote an extensive article detailing the proliferation of win trading in Chinese Hearthstone.
Naimen won the HCT Europe Winter Championship and took home $25,000 and a spot at the finals.

Whispers of the Old Gods

cards are still being revealed, and the crew talks about the newest ones:

DOOM!

,

Herald Volazj

,

Infested Tauren

,

Forbidden Flame

,

Forbidden Shaping

,

Forbidden Healing

,

Ancient Shieldbearer

,

C'Thun's Chosen

,

Tentacle of N'Zoth

, and

Hallazeal the Ascended

.
Back to TopNydra on Chinese Hearthstone Issues
"So the gist of it is that there are organized groups in China that are offering pay to Legend services and do coordinated win trading to basically abuse the ladder system," Nydra says. "This is not really uncommon. . .it happens in the west, in Europe, and NA - I'm pretty sure of it - the only reason I wrote about China is because the Chinese guys were careless enough to get caught by my confidential informants." He continues, "There are groups of pro players and popular streamers or just very skilled guys who abuse [the system] en masse.
"It's what they do. They get money to boost people to Legend - which is something very common in other esports as well like League, Heroes, and whatnot - and also win-trade to get high spots in the ladder. They also do it for tournaments which is even more compromising to the integrity of the scene. If it was just win trading, I probably wouldn't care about it as much, because it's not uncommon" Nydra admits, "but the fact that they tried to do it, and probably succeeded to do it, for the Gold Series Open which is the biggest offline open tournament on Chinese soil [with] five figure prize pools. . .[so] it really caught my attention."
"It's a serious and ongoing practice that's really damaging the scene."
"They don't know who's doing it. Investigation is almost impossible and if they have to do a proper investigation it will cost an immense amount of resources, time, people, and whatnot."
Nydra proceeds to talk about how he's confident the suspects he found are guilty, but knows they likely aren't the only ones. Because of the win-trading in tournaments, the ladder rankings basically don't matter at all in China, and as such it's almost evolved to the point of a meme, and saying you're win trading is something that's joked about.
For more details and the cast's responses and questions, check out the full video podcast below.
On The Angry Chicken #141 writer and podcast host Nydra joins the show to talk about his recent GosuGamers piece on win trading in Hearthstone. Also this week Team 5 divulged all their secrets about the search tag improvements, Naiman redeemed himself in style at the HCT Europe Championship, and the TAC crew broke down 10 new Old Gods cards.
You can support The Angry Chicken by becoming a Patron at
http://www.patreon.com/tac
. Thanks for the support!
You can email the show at TACpodcast@gmail.com. Follow us on
http://Twitch.tv/amovetv
 for the live shows. VODs can be found on the Amove Youtube at
http://Youtube.com/amovetv
The Angry Chicken is podcast about all things Hearthstone. Garrett, Dills, and Jocelyn cover news, strategies, crazy game stories, and take your emails every week. Jobs done!