This week's Tavern Brawl is a repeat of Who's the Boss Now. Receive a random boss hero power which changes every time you use it!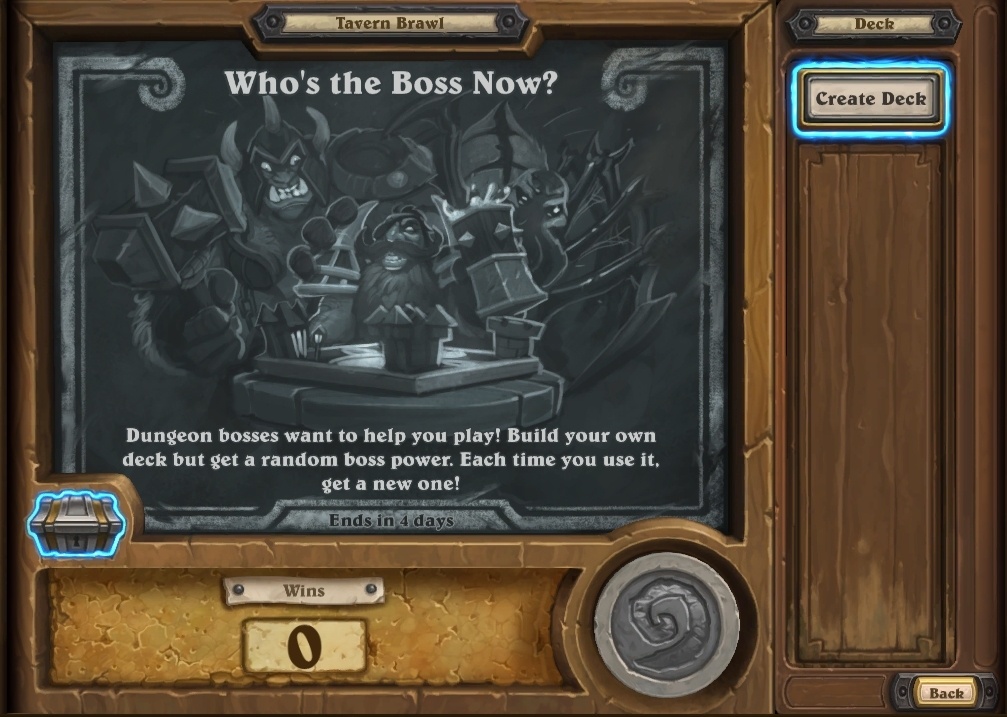 Where can I build a deck for this Brawl?
Because this Tavern Brawl does not use a premade deck, you'll have to create your own. Click on Create Deck in the Top Right corner to start creating your Tavern Brawl deck!
Once you've created your deck, you can share it for others using our
new Tavern Brawl filter
. When you're creating a deck, simply change the type of deck to Tavern Brawl so the rest of the world knows where they can use this deck.
Top Who's the Boss Now Decks