The latest Tavern Brawl is now available in the Europe region! This week, players will once again create a custom deck to compete in this crazy-filled summoning competition!
The rules are simple, every time you cast a spell, a random minion of the same cost will be summoned!
Playing a

Frostbolt
will summon a random 2-cost minion and yes, that does mean that playing

The Coin
or any 0-cost spell will result in a

Wisp
.
Be aware that the minion will be summoned
before
the spell is cast meaning that a

Mana Wyrm
will get buffed by the 1-cost spell that summoned it or your 8 mana minion will immediately be destroyed by

Twisting Nether
.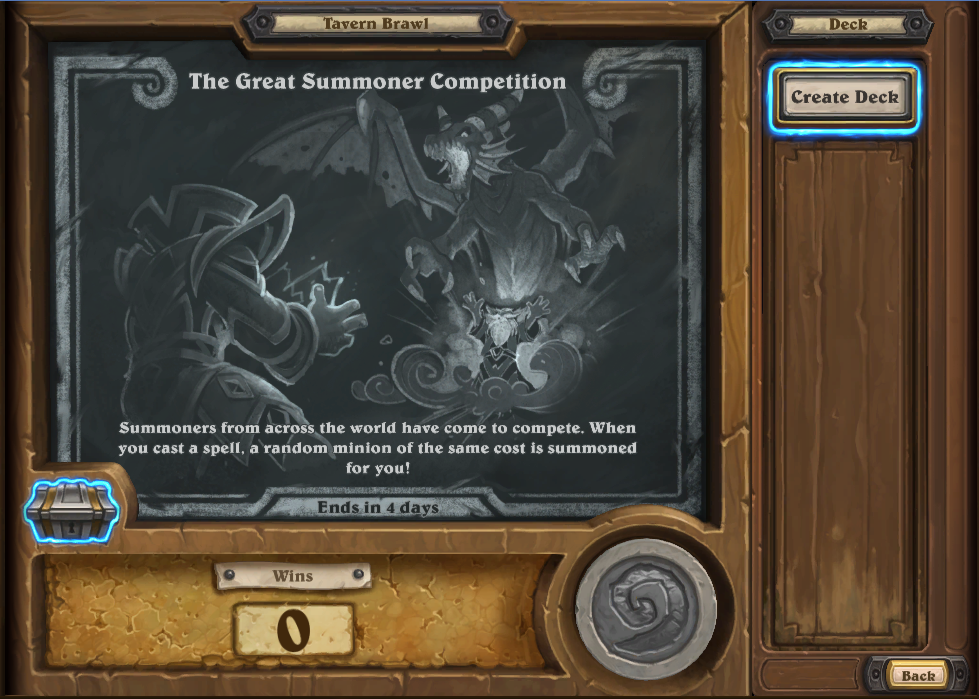 Create spell-heavy decks and remember that your opponent will probably have a deck with many spells as well!
Minions such as

Mana Wyrm

,

Flamewaker

and

Mana Addict

can quickly scale out of control if not killed quickly.

The secrets

Counterspell

and

Spellbender

can be very useful since your opponent is likely to have many spells.

Player's boards will likely fill quickly so make sure to include some board clear spells such as

Flamestrike