pre-built deck
that is filled with some class spells and a whole bunch of

Webspinner
s.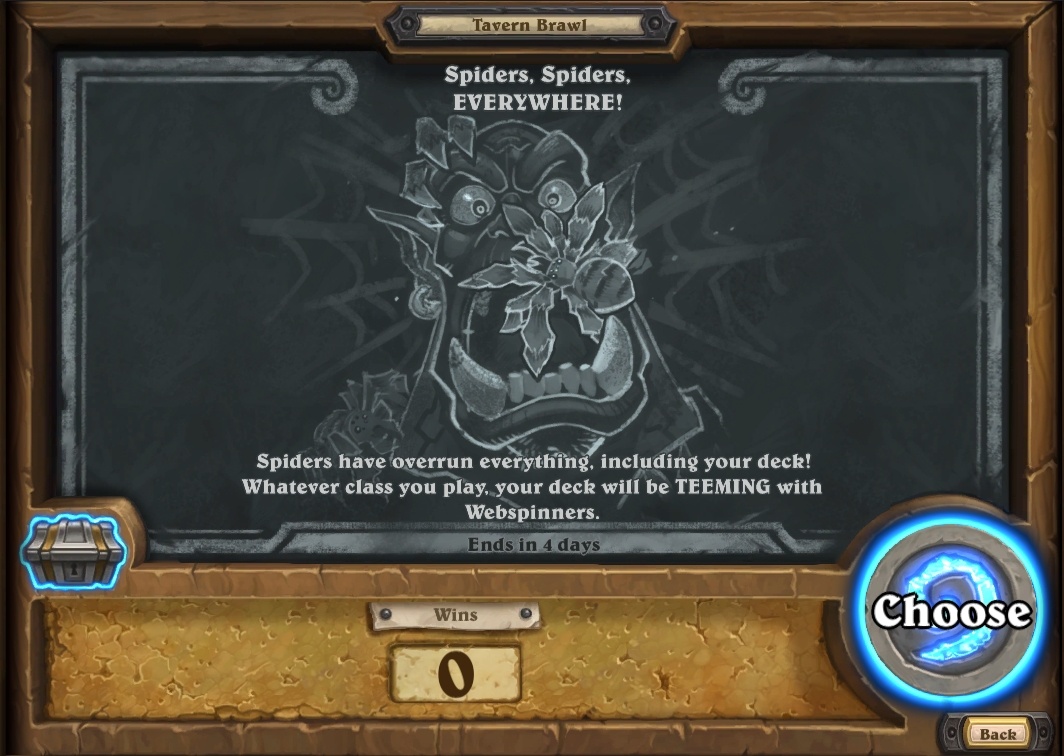 The spells are chosen randomly from the
entire pool
of class spells including secrets and summons (

Sense Demons
can be in your deck with no demons!), so you will get a different deck every time you play! With random spells and random beasts from

Webspinner
, this Tavern Brawl is sure to constantly surprise you with both good and bad RNG results.
Which class do you think is best suited for this spider battle?