The first Tavern Brawl is now available in both the Americas and Europe regions! This week continues the battle featured in the
Blackrock Mountain adventure mode
between Ragnaros and Nefarian. Players will use a pre-built deck containing many new and unique cards and play as either Ragnaros or Nefarian.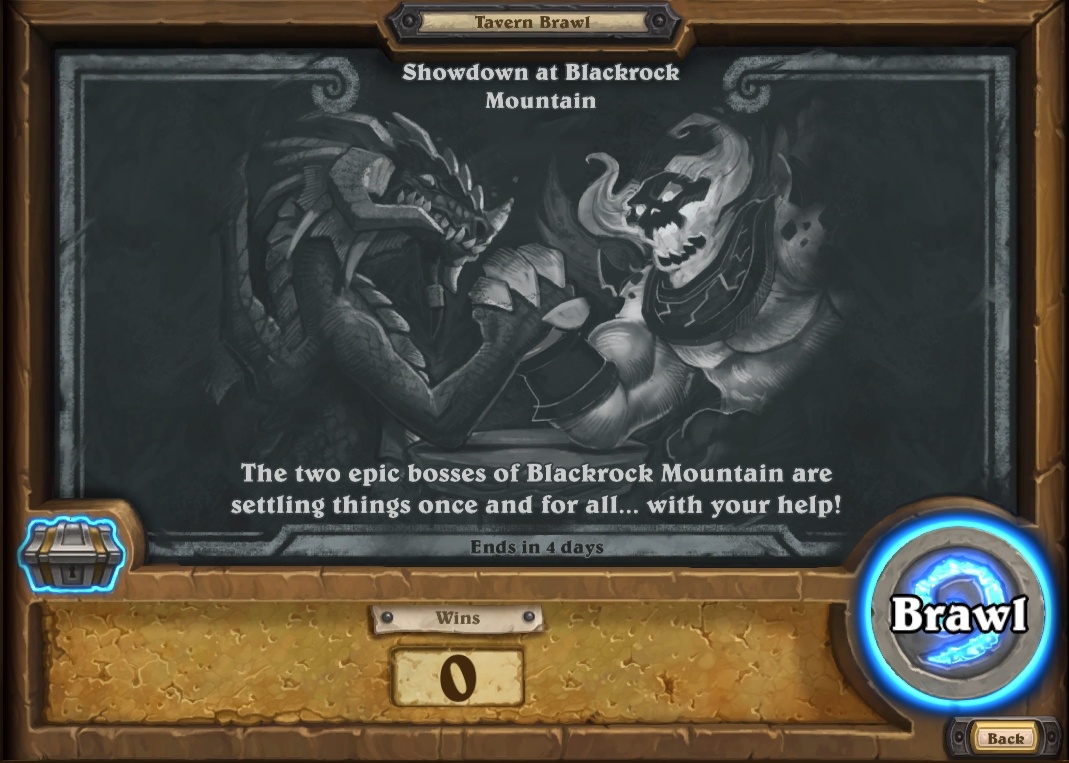 Ragnaros Deck
Ragnaros starts off with

Sulfuras
equipped and a

Molten Rage
Hero Power.
Minions
Nefarian Deck
Nefarian starts off with 5 mana and a

Wild Magic
Hero Power.