Hearthstone gives us a sneak peek into the new mode Tavern Brawl, Hero Skins and an updated Collection Manager.
The Tavern Brawl mode is a new way to play Hearthstone that contains different rules than traditional Hearthstone. The mode may only allow decks that follow specific guidelines, have buffs to specific minions or just give you a specific deck to play with!
You must have a level 20 Hero to enter.

Each Tavern Brawl will last only a short amount of time.

Tavern Brawls will have free admission initially when the mode releases and you'll earn a free card pack when you win your first Tavern Brawl.

You are able to play Tavern Brawl with your friends
It has been announced that the first Tavern Brawl is in mid-June so we can expect the patch around then!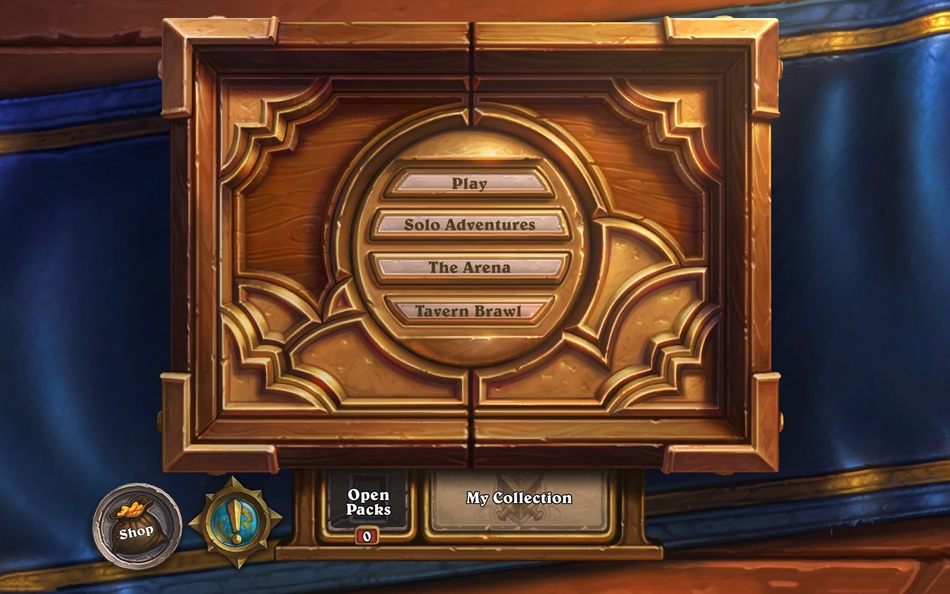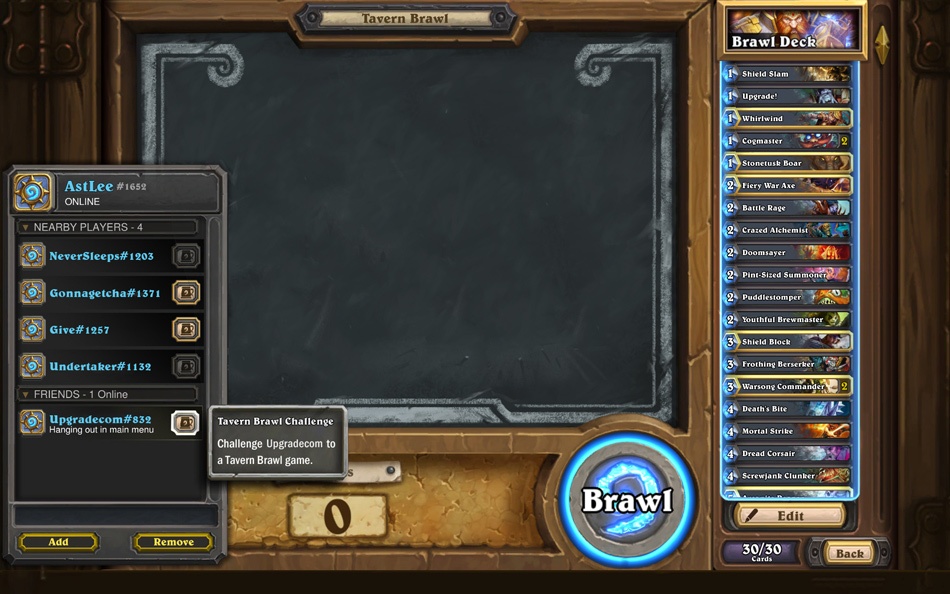 A new Mage and Hunter hero were teased in the Patch Preview Blog. Who could they be?
Edit: Korean Battle.net included a picture of card backs which confirmed Alleria for the Hunter and Medivh for the Mage!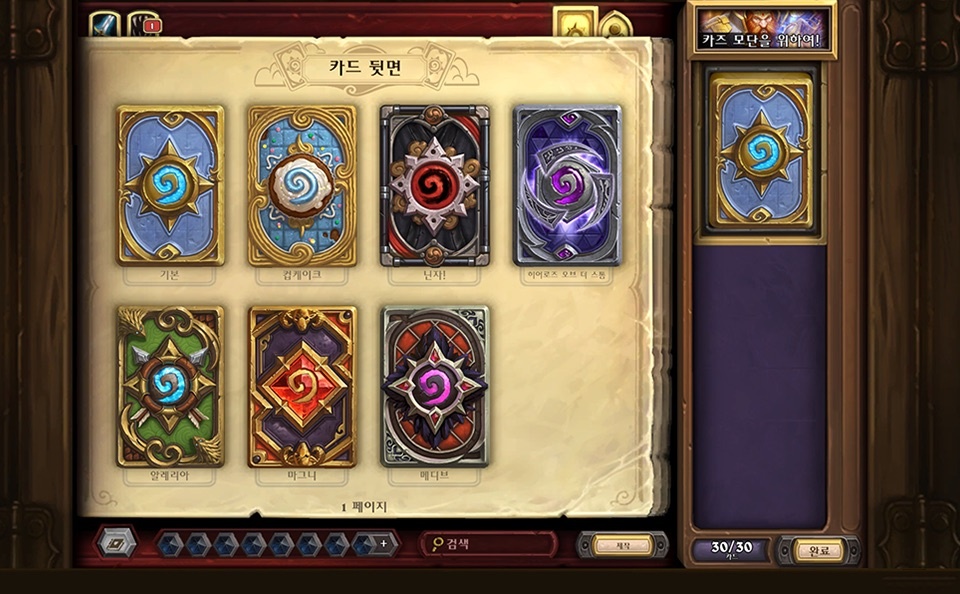 This patch will also contain the Warrior Skin,
Magni Bronzebeard
, which will be available in the shop for $9.99 USD.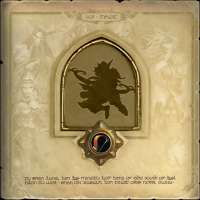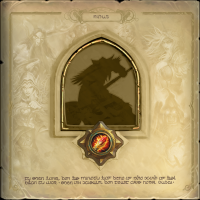 The collection Manager will be updated allowing players to choose specific cardbacks and heroes for individual decks. If you want to have two warrior decks, each one can have a different cardback and hero skin.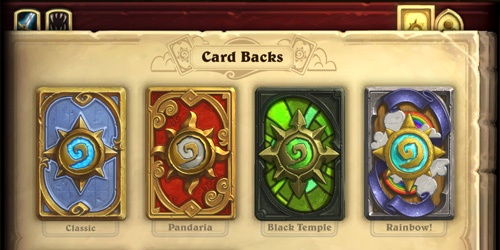 ---
There's a rumbling behind the doors of the Tavern. Hearthstone's latest patch is coming soon and it introduces some big changes and features, so let's throw open the doors and find out what's next on tap!  
---
Introducing Tavern Brawl!
Tavern Brawl is a new way to play Hearthstone: Heroes of Warcraft!
Each week, a different Tavern Brawl will pit you head to head versus another player using exciting and unique rules. One week might feature preset decks, while another week could have you crafting a brand new Tavern Brawl deck following specific guidelines, while others might offer buffs to specific minion types—who knows!
Tavern Brawl can be found below the Play, Solo Adventures, and the Arena buttons on the main Hearthstone screen. You may have to toughen up before entering the fray—Tavern Brawl is unlocked once a player has a level 20 Hero. 
The possibilities for fun inside Tavern Brawl are endless— the only thing you should expect is the unexpected!
Brawl with Buddies
While it's fun to get into Tavern Brawls with strangers, it's also a blast to brawl with your buddies! To start a Tavern Brawl with a friend, enter the Tavern Brawl menu, open your Friends List, and push the 'Challenge' button next to your friend's name. After they accept, press the Brawl Friend button and let the battle begin!
GET IN HERE
The first playable Tavern Brawl arrives in Mid-June, so get ready to pile on and knock some heads together. Brawls get plenty rowdy, so the Innkeeper will definitely need a couple of days after each one ends to get the inn all tidied up before the next brawl begins. That means Tavern Brawls are temporarily closed while the Innkeeper cleans up before a new, different brawl starts—so be sure to get a match or two in while you can! Stay up to date on when the next Tavern Brawl begins by keeping an eye on the official Hearthstone Twitter and Facebook.
Tavern Brawls will have free admission when the new mode becomes available. As part of the launch celebration, you'll earn a free card pack when you win your first game of the week in the first several brawls!
---
New Challengers Appear
New Heroes put a fresh face on the classes you know and love. Each new Hero takes an iconic personage from Warcraft history and brings them to the inn. These Heroes feature animated portraits, a unique animated version of their Hero Power, personalized game board artwork, all new emotes, special match start animations, and a custom-themed card back.
These Heroes will be available for purchase using real money in the Heroes section of the in-game shop.
Magni Bronzebeard, King of Khaz Modan and Thane of Ironforge, is the new Warrior Hero. This noble dwarf will bring the hammer down upon his foes! He's not the only new face coming to the tavern, and there are more heroes yet to come:
Keep in mind that new Heroes do not add new cards to your collection, change the classes' Hero Power, and are not considered new classes. 
---
Customize Your Decks
Customize each of your decks like never before by assigning each one its own card back! Your card back collection has been moved to the Collection Manager. Selecting a card back will give you a closer look at it and allow you to set it as your favorite, making it your default card back for all decks.
If you want to assign a different card back to one of your decks, just open the deck you want to assign the card back to, select the card back tab in your Collection Manager, then drag your card back into the waiting card back slot.
Your new Heroes work the exact same way! Just go to the Heroes tab to see all the Heroes you've collected. Select a Hero and set them as a favorite, which will assign them to every deck you play with that class. You can also pick and choose Heroes for specific decks, so if a new Hero has joined your collection, you don't have to leave an old favorite out in the cold.
Each deck in your collection can be assigned a unique card back and Hero.
---
Let the Games Begin!
We hope you enjoy all the new features coming with Patch 2.7. Be sure to get into a Tavern Brawl, add a new Hero to your roster, and have fun picking a different card back for each of your decks.
We'll see you at the inn! 
Tavern Brawl General:
Tavern Brawl Rewards:
Tavern Brawl Events:
Other Patch Features: