Update 12:39 PM
: This week's Tavern Brawl is now Spiders, Spiders Everywhere.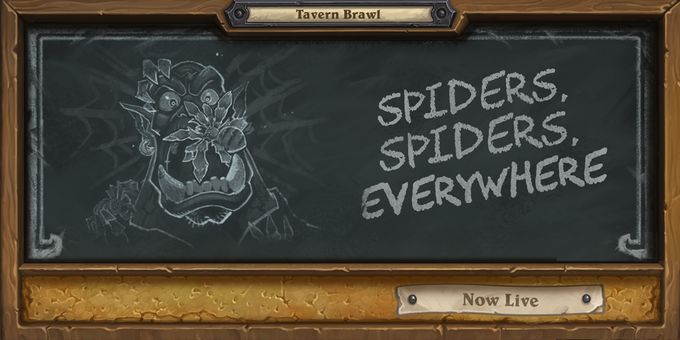 The original brawl will not be returning this week.
Update 9:53 AM
: This week's Tavern Brawl has been delayed.
Update 9:25 AM
: There is an issue connecting to the EU servers at this time.
This week's Tavern Brawl was Captain Blackheart's Treasure. At the start of every turn, select one of 3 random cards to add to your hand! This brawl uses premade decks, so pick a class and hop right in.
Captain Blackheart is a reference to the Heroes of the Storm NPC Blackheart on the map Blackheart's Bay.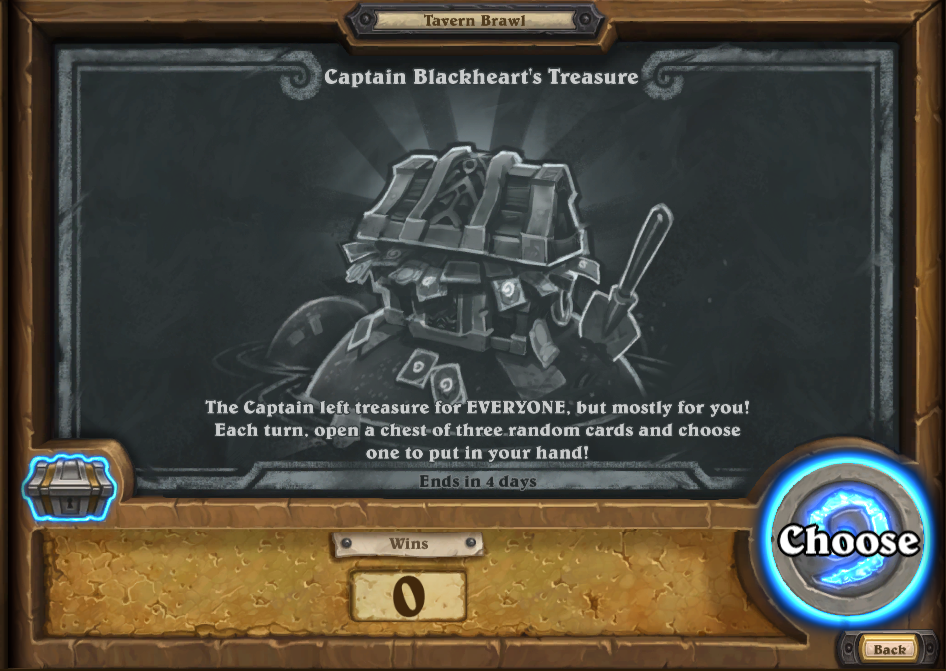 Back to TopWorld Championship Starts Today

The Hearthstone World Championship starts today! If you missed our recap of the brackets,
check it out here.
Otherwise, you can view the stream on
Youtube
or
Twitch
to watch all the action. For other languages, you can check out the stream master list
on the Blizzard website.