The second Tavern Brawl is now available in the Europe and America regions!
You must have at least one hero level 20 to enter Tavern Brawl.

On your first win of the week, you will earn a free card pack!
This week,

King Mukla
gives you a Banana cards whenever one of your minions dies. There are four types of Banana cards that you can receive: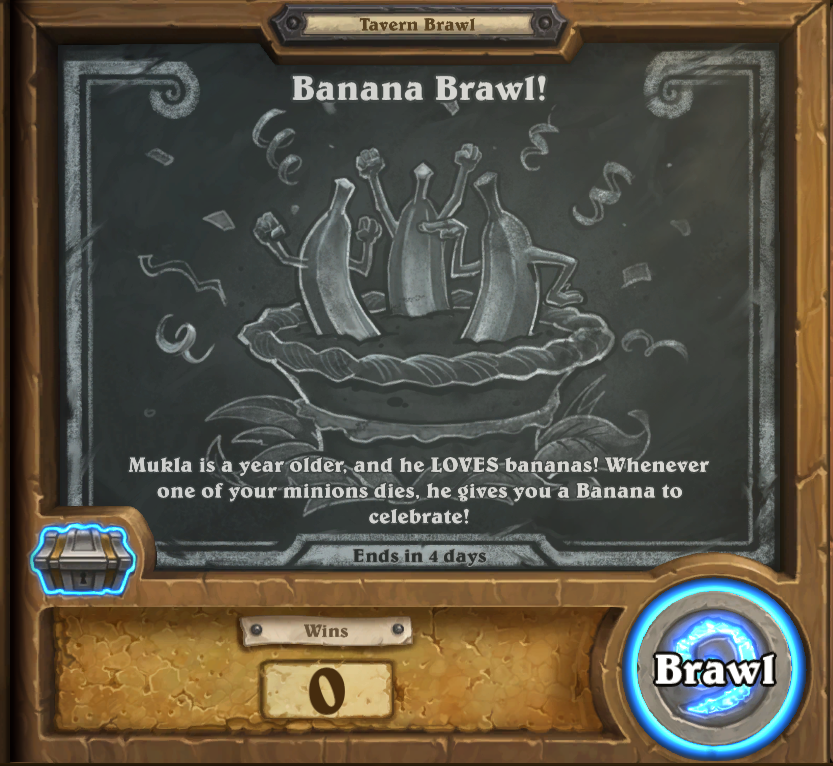 Because this Tavern Brawl does not use a premade deck, you'll have to create your own. Click on Create Deck in the Top Right corner to start creating your Banana Brawl deck! However, it appears that you can only have one Tavern Brawl deck at a time meaning if you want to choose another hero, you must delete your old deck first.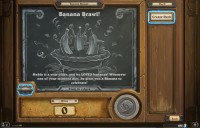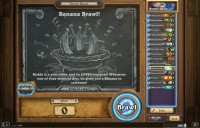 Once you've created your deck, you can share it for others using our
new Tavern Brawl filter
. When you're creating a deck, simply change the type of deck to Tavern Brawl so the rest of the world knows where they can use this deck.
You can also check out what other players are using in this crazy brawl.