This week marks the return of the fan favorite Randomonium Tavern Brawl! This is the fifth time that Randomonium has appeared, but it's the first time it's appeared since the release of
One Night In Karazhan
.

Firelands Portal
will have insane value when it has a reduced mana cost!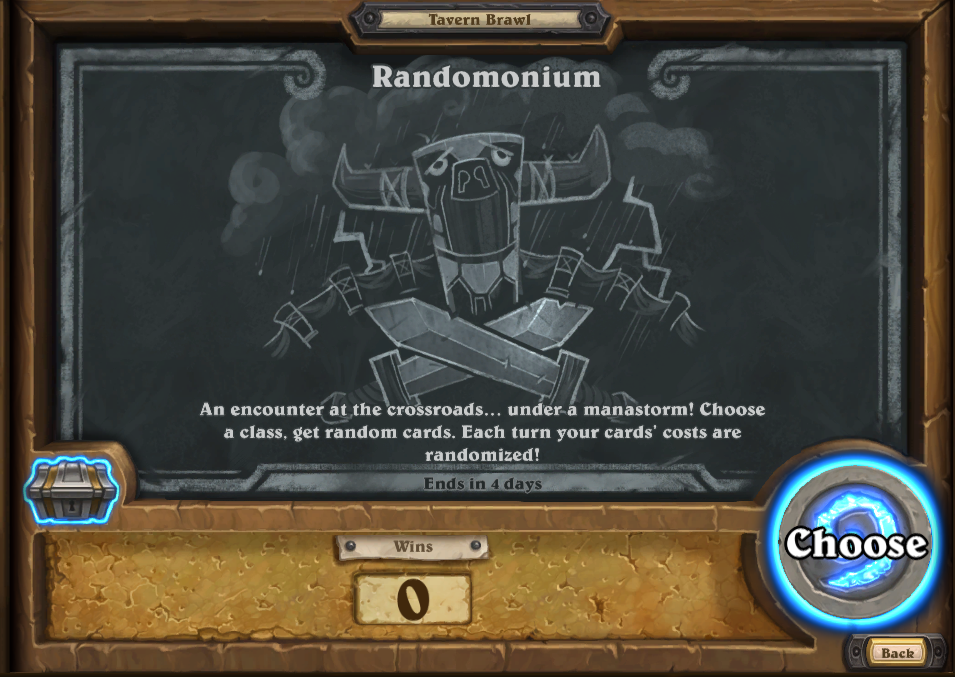 ---
For a look at previous Tavern Brawls, check out our guide!
---
Back to TopFrequently Asked Questions
Why isn't the Brawl live in Europe?
The Tavern Brawl release schedule has changed! Check the list below to find the release time for your region.
Americas: Wed 9:00 AM PST

China: Wed 1:00 PM PST (Thu 5:00 AM CST)

Korea/Taiwan: Wed 1:00 PM PST (Thu 6:00 AM KST)

Europe: Wed 1:00 PM PST (Wed 10:00 PM CET)