Top 3 is a slight variation of the very popular
Top 2 Tavern Brawl
that occurred a couple months ago. You will choose 3 cards that will make up the entirety of your deck, so make sure to use cards that work well together.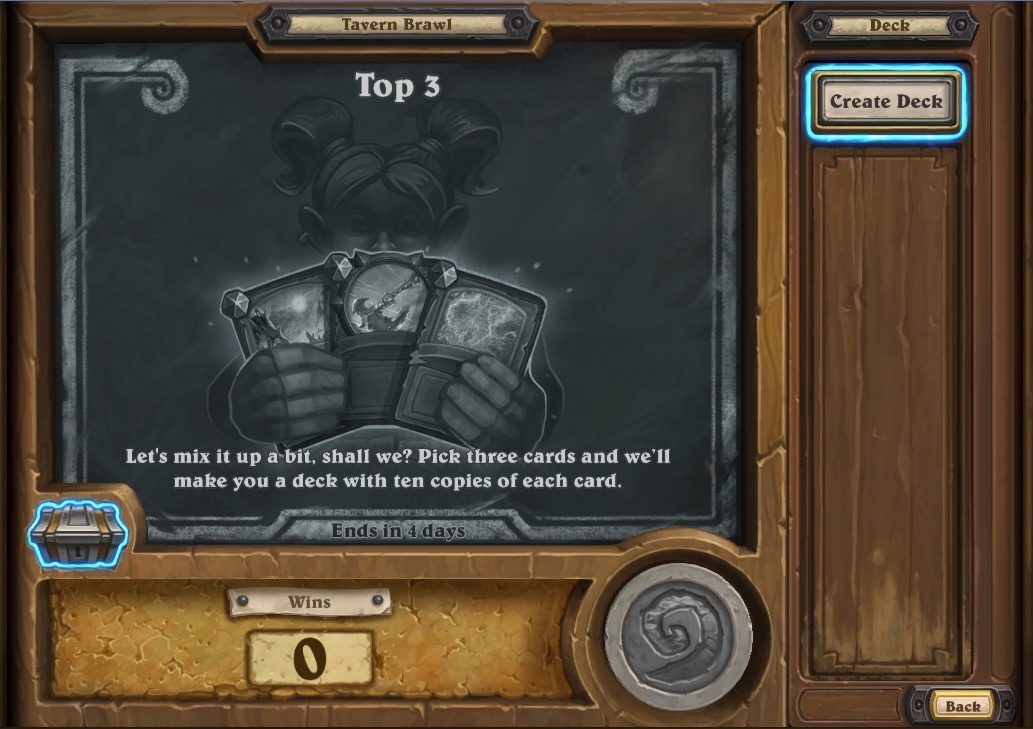 One of the most common Top 2 decks was the Hunter deck containing

Mechwarper
and

Metaltooth Leaper
and it has returned for this brawl. We've had great success using

Annoy-o-Tron
as a 3rd mech that will both protect your Mechwarpers and trade favorably with its Divine Shield once buffed.
Back to TopRecommended Combinations
---
For a look at previous Tavern Brawls, check out our guide!
---
Back to TopFrequently Asked Questions
Why isn't the Brawl live in Europe?
The Tavern Brawl release schedule has changed! Check the list below to find the release time for your region.
Americas: Wed 9:00 AM PST

China: Wed 1:00 PM PST (Thu 5:00 AM CST)

Korea/Taiwan: Wed 1:00 PM PST (Thu 6:00 AM KST)

Europe: Wed 1:00 PM PST (Wed 10:00 PM CET)