In this week's brawl we return to Captain Blackheart's Treasure for the first time since late January. Players are given decks consisting entirely of

Pirate
and are instead expected to Discover a card to add to their hand each turn. In essence, you're never supposed to actually draw from your deck. If you do using hero powers like

Life Tap
or cards like

Novice Engineer
, you will simply get regular Pirates.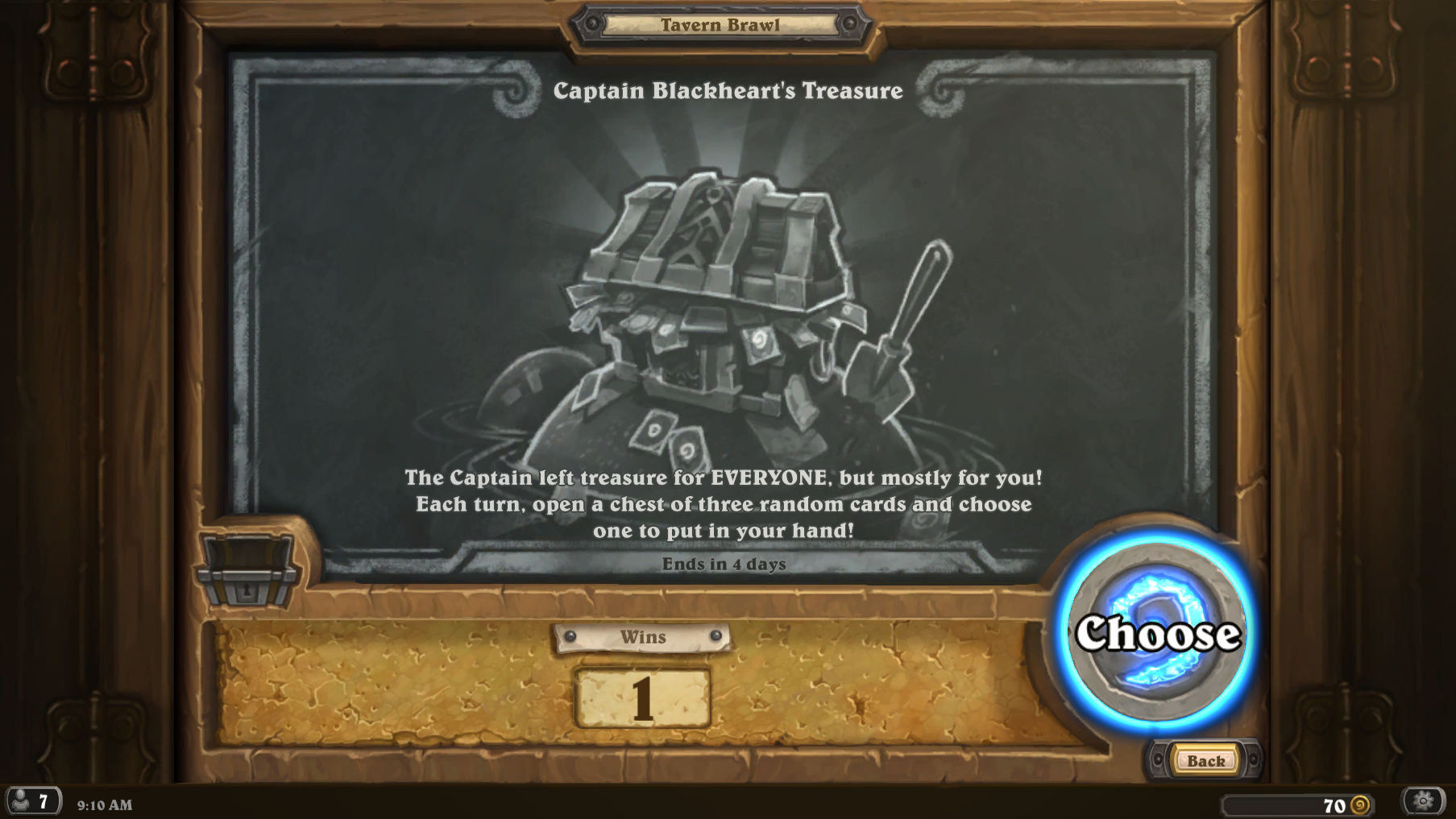 Tips
Save your Coin for an impactful play if you're going second. Coining out a Pirate isn't worth it.

Board control is key above all.

Don't be afraid to pick slower minions, big beefy bodies can help you keep the board locked down.
---
Captain Blackheart's Treasure last appeared on January 20, 2016, prior to Whispers of the Old Gods and Karazhan!
---
Back to TopFrequently Asked Questions
Why isn't the Brawl live in Europe?
The Tavern Brawl release schedule has changed! Check the list below to find the release time for your region.
Americas: Wed 9:00 AM PST

China: Wed 1:00 PM PST (Thu 5:00 AM CST)

Korea/Taiwan: Wed 1:00 PM PST (Thu 6:00 AM KST)

Europe: Wed 1:00 PM PST (Wed 10:00 PM CET)
What's the next Tavern Brawl?
Only Blizzard knows, but we found some cards for future Tavern Brawls in
the latest patch.