This week's Tavern Brawl is A Dark Recipe. You will pick one of the nine classes and receive a pre-built deck containing the Old Gods deck recipe for that class.
This is a great week to try out The Old Gods set for players who don't have all the cards. The deck archetypes are roughly as follows:
Warrior: C'Thun

Shaman: Evolve

Rogue: Deathrattle

Paladin: Divine Shield

Hunter: Deathrattle

Druid: C'Thun

Warlock: Zoo

Mage: Yogg

Priest: C'Thun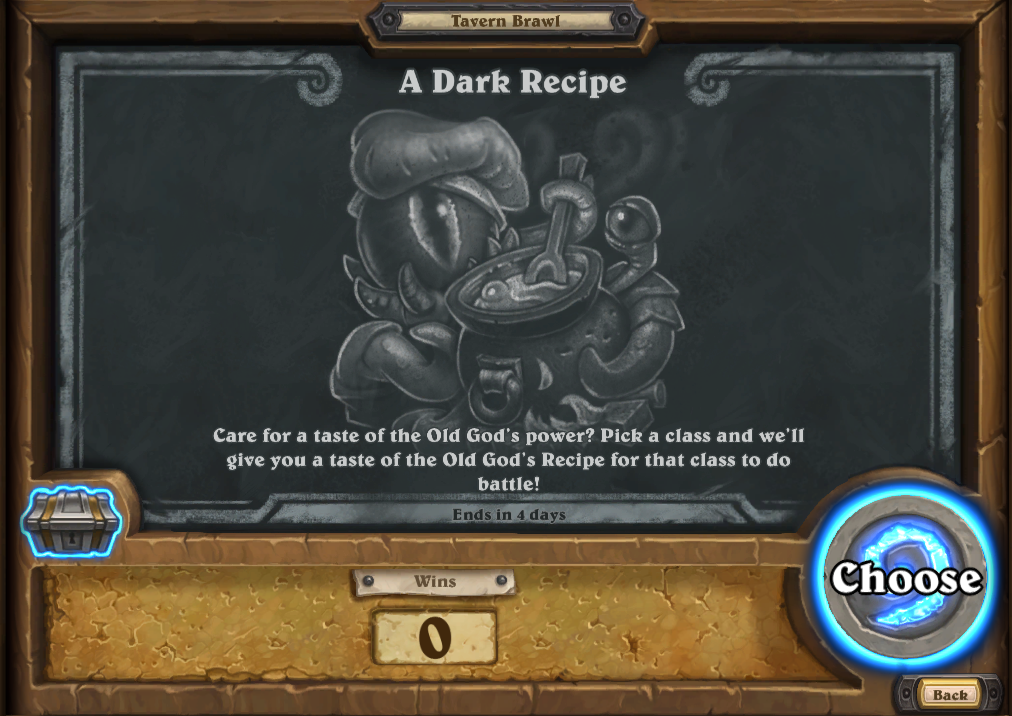 The game will provide two tips for your chosen class' Deck Recipe at the start of the game.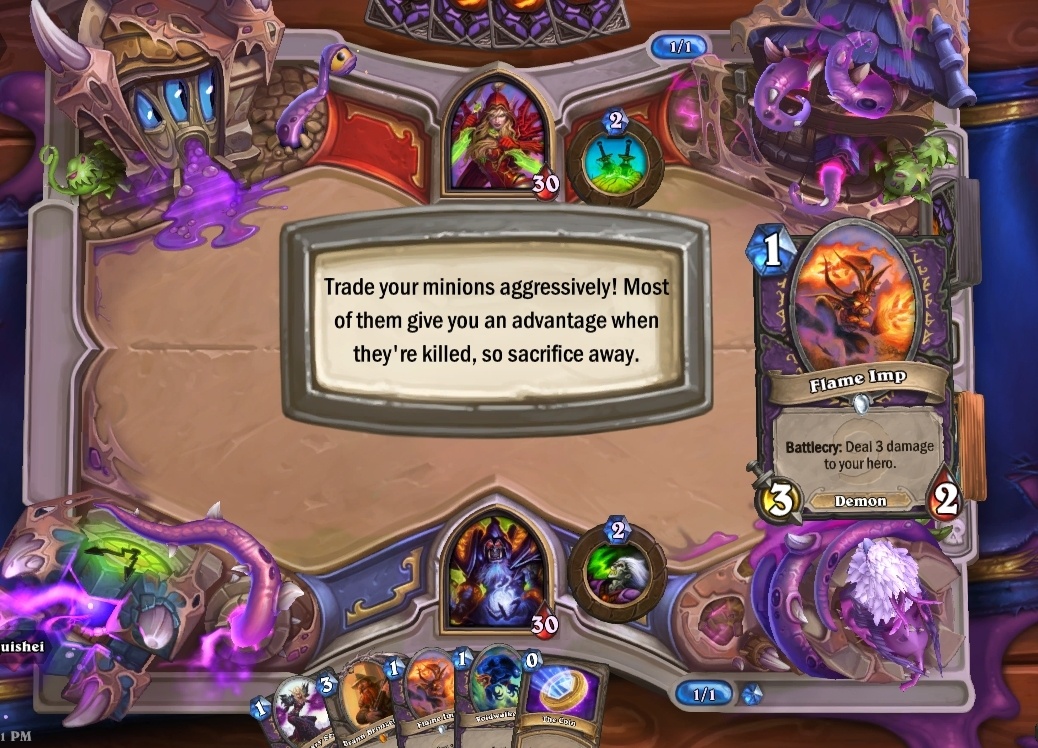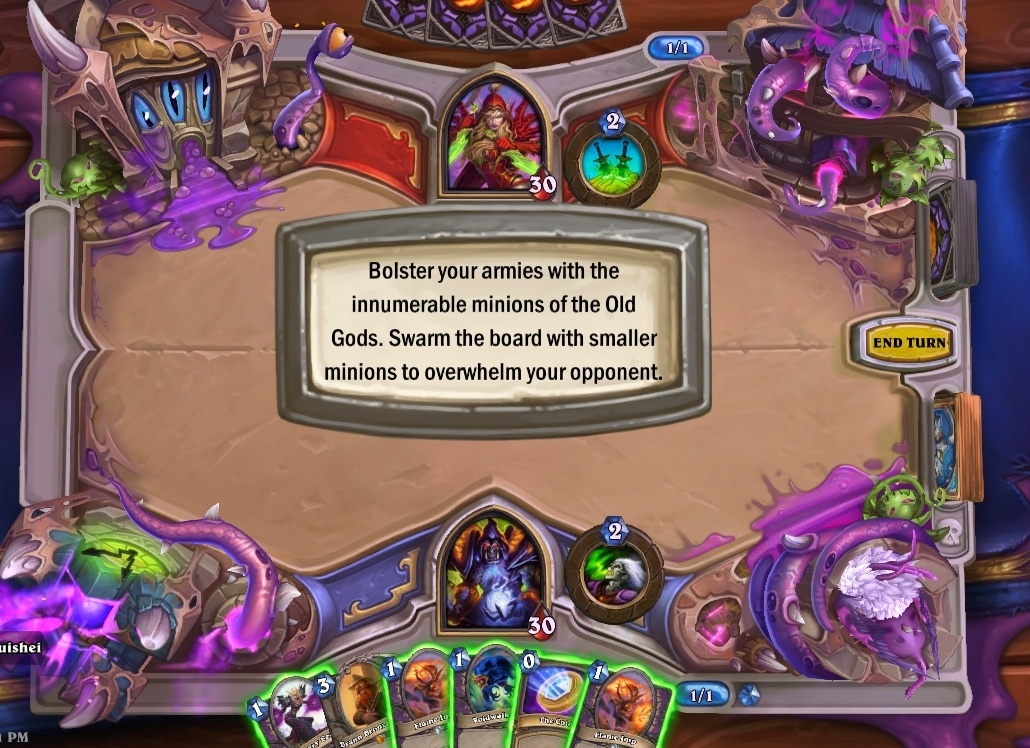 ---
Check out our Tavern Brawl Hub!
---
Back to TopFrequently Asked Questions
Why isn't the Brawl live in Europe?
The Tavern Brawl release schedule has changed! Check the list below to find the release time for your region.
Americas: Wed 9:00 AM PST

China: Wed 1:00 PM PST (Thu 5:00 AM CST)

Korea/Taiwan: Wed 1:00 PM PST (Thu 6:00 AM KST)

Europe: Wed 1:00 PM PST (Wed 10:00 PM CET)
What's the next Tavern Brawl?
Only Blizzard knows, but we found some cards for future Tavern Brawls in
the latest patch.