This week's Tavern Brawl is the fan favorite Randomonium! This is the only Tavern Brawl that has been returned for a fourth time, but it's the first since the release of the Old Gods card set! If you're lucky enough, you might be able to play

Y'Shaarj, Rage Unbound
on Turn 1!
Good luck predicting anything this week as this brawl randomizes not only which cards are in your deck, but each and every turn their mana costs are randomized too!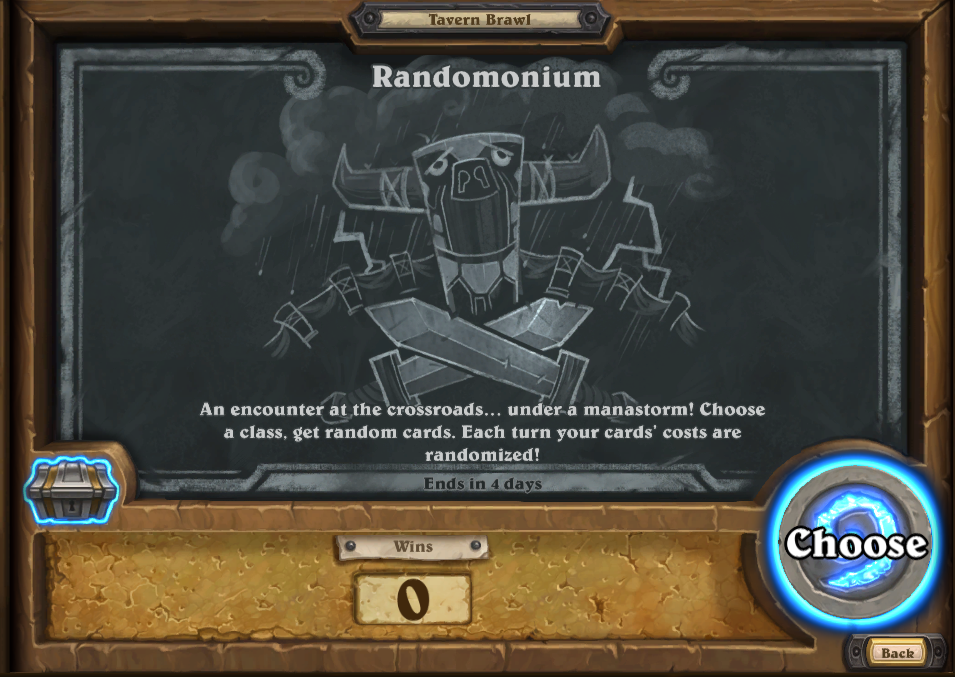 Can't play right now? Check out some of our highlights from today!
---
Randomonium last appeared on March 9, 2016, prior to Whispers of the Old Gods!
---
Back to TopFrequently Asked Questions
Why isn't the Brawl live in Europe?
The Tavern Brawl release schedule has changed! Check the list below to find the release time for your region.
Americas: Wed 9:00 AM PST

China: Wed 1:00 PM PST (Thu 5:00 AM CST)

Korea/Taiwan: Wed 1:00 PM PST (Thu 6:00 AM KST)

Europe: Wed 1:00 PM PST (Wed 10:00 PM CET)
What's the next Tavern Brawl?
Only Blizzard knows, but we found some cards for future Tavern Brawls in
the latest patch.