After struggling with the Battlecry buff bug, Blizzard has taken down Battle of the Builds and replaced it with Idols of Azeroth. 30 Raven Idols will fill your deck!
Idols of Azeroth last appeared on April 20, 2016, prior to Whispers of the Old Gods!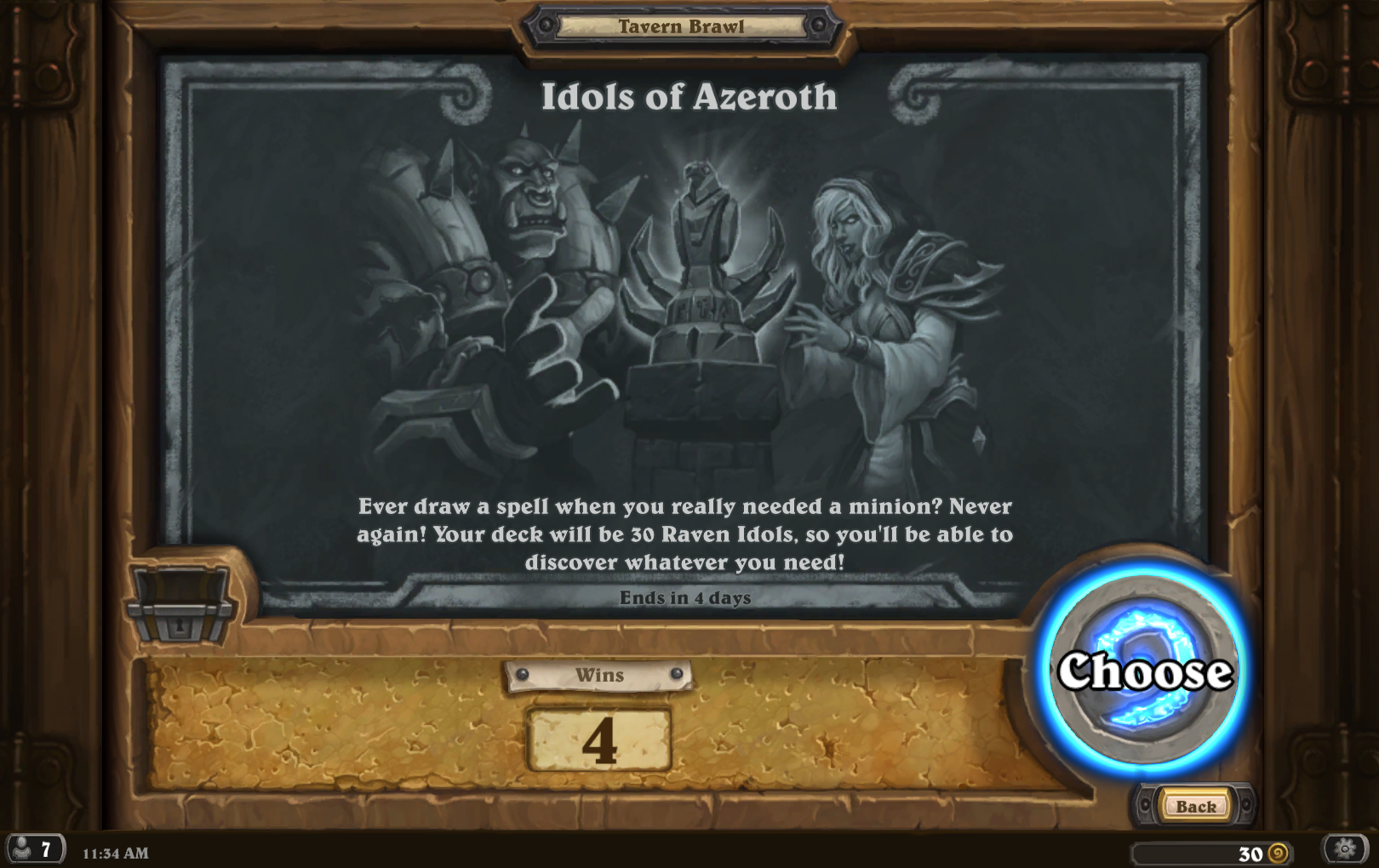 ---
This week's Tavern Brawl is a repeat of Battle of the Builds. At the beginning of the game, you will get to choose one of the following cards which will persist until the end of the game as an aura:

Battlecry Bonus
,

Deathrattle Bonus
,

Murloc Bonus
,

Spell Bonus
. Each player will get to choose their own bonus.
Update: Users are currently reporting bugs with the Battlecry aura causing minions to be invincible unless you kill them with one blow. Blizzard is aware of the issue and investigating.
What's better? Battlecry, Deathrattle, Spells, or Murlocs? Make a deck, pick a side, and let's find out!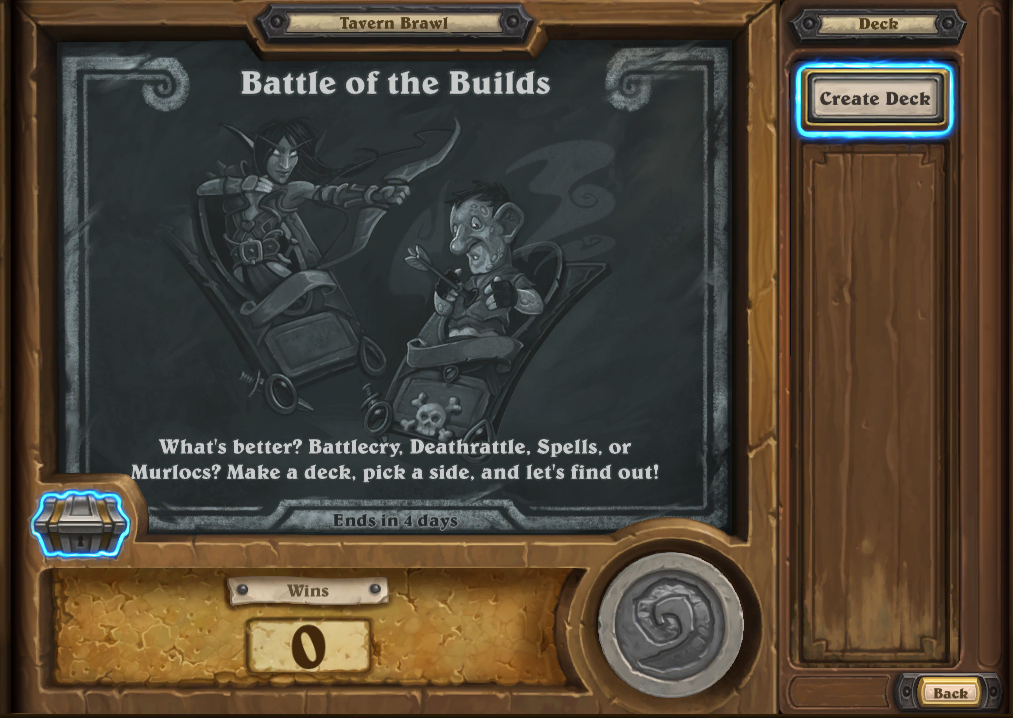 Which deck are you going to play first? Can you win with all four types of decks?
---
This brawl last appeared on January 6, 2016, prior to Whispers of the Old Gods!
---
Back to TopFrequently Asked Questions
Why isn't the Brawl live in Europe?
The Tavern Brawl release schedule has changed! Check the list below to find the release time for your region.
Americas: Wed 9:00 AM PST

China: Wed 1:00 PM PST (Thu 5:00 AM CST)

Korea/Taiwan: Wed 1:00 PM PST (Thu 6:00 AM KST)

Europe: Wed 1:00 PM PST (Wed 10:00 PM CET)
What's the next Tavern Brawl?
Only Blizzard knows, but we found some cards for future Tavern Brawls in
the latest patch.