In this Tavern Brawl, your deck will consist of 30

Raven Idol
s
. Choose a class, and then it's time to discover what's inside of the Raven Idols.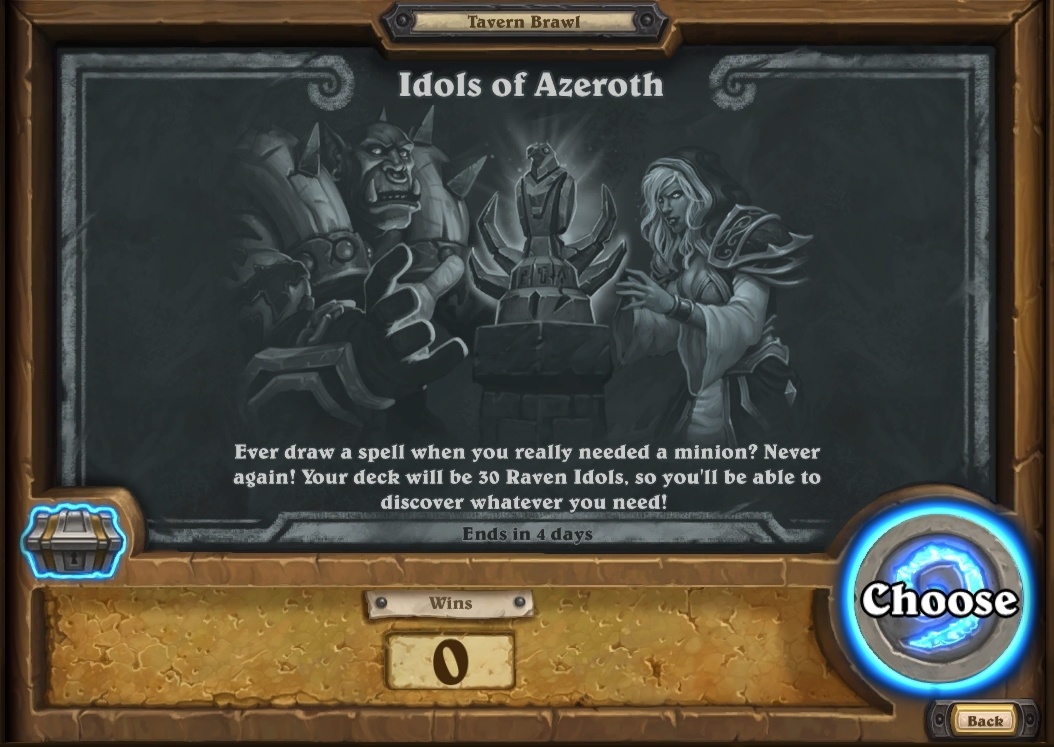 Remember,

Raven Idol
will only draw from neutral cards and class cards of your current class, so choose wisely!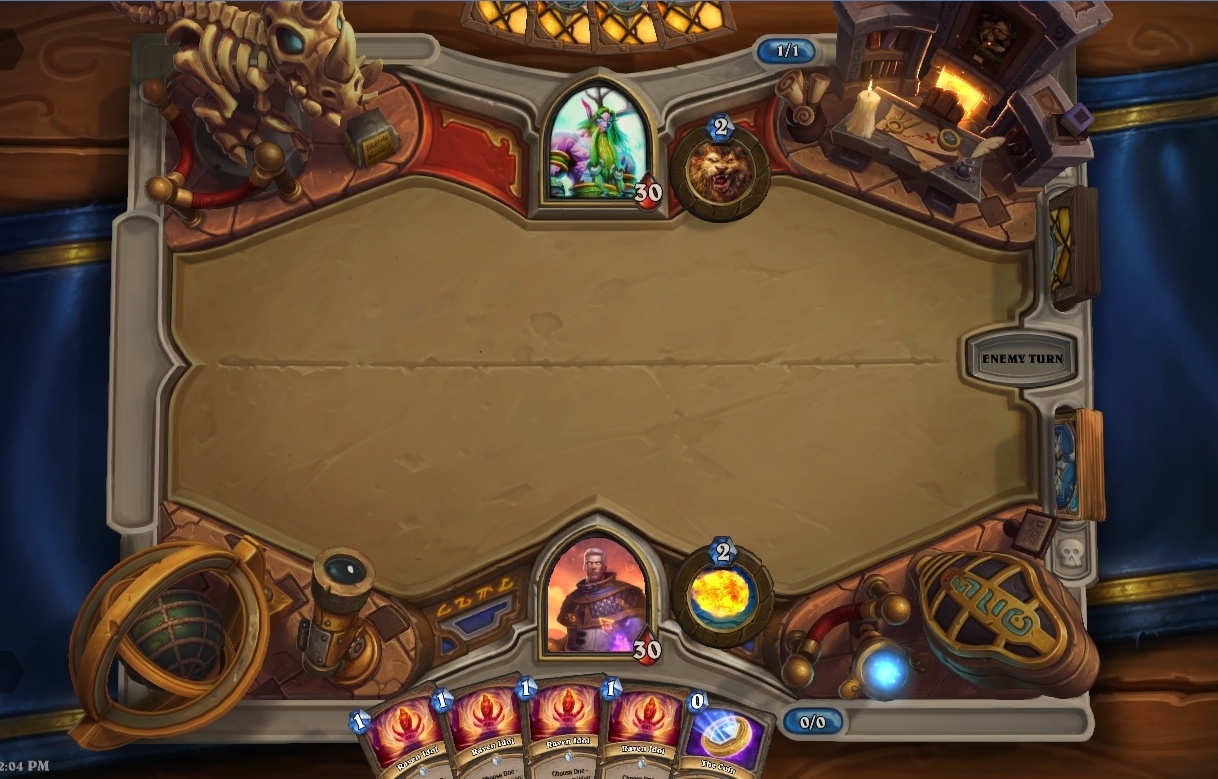 ---
For the history of Tavern Brawls, check out our guide!
---
Back to TopFrequently Asked Questions
Why isn't the Brawl live in Europe?
The Tavern Brawl release schedule has changed! Check the list below to find the release time for your region.
Americas: Wed 9:00 AM PST

China: Wed 1:00 PM PST (Thu 5:00 AM CST)

Korea/Taiwan: Wed 1:00 PM PST (Thu 6:00 AM KST)

Europe: Wed 1:00 PM PST (Wed 10:00 PM CET)
What's the next Tavern Brawl?
Only Blizzard knows, but we found some chalkboards for future Tavern Brawls in
the last patch.