This week's Tavern Brawl is a repeat of Randomonium. This is the third time that Randomonium has appeared since it is one of the most popular Tavern Brawls!
Good luck predicting anything this week as this brawl randomizes not only which cards are in your deck, but each and every turn their mana costs are randomized too! Turn 1

Deathwing
anybody?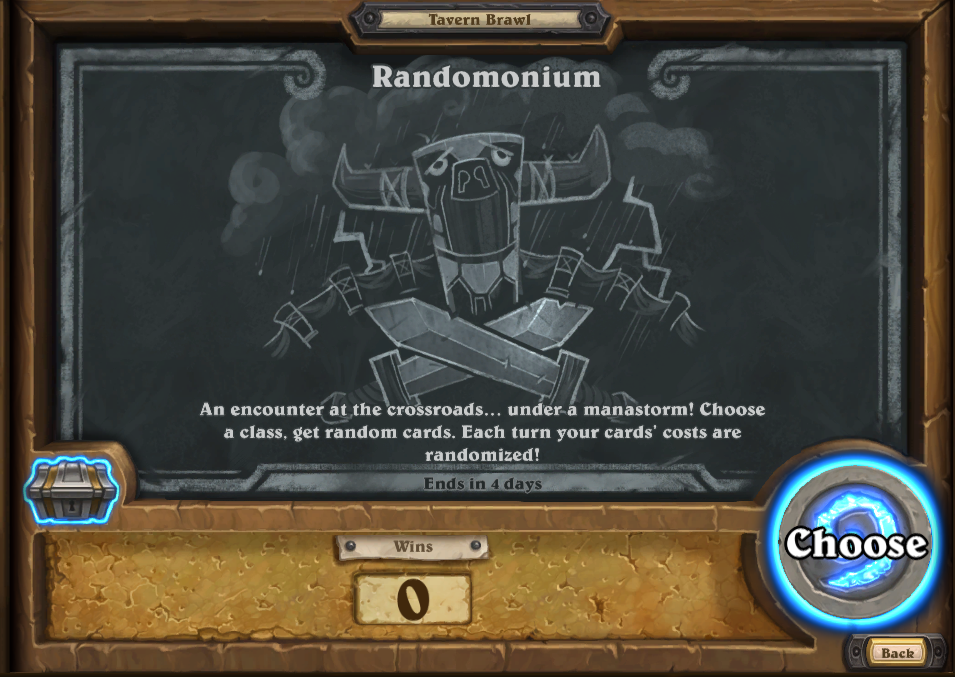 A card can only have a reduced mana cost.

Cards drawn after the turn starts will not have a reduced mana cost.
---
For the history of Tavern Brawls, check out our guide!
---
Back to TopFrequently Asked Questions
Why isn't the Brawl live in Europe?
The Tavern Brawl release schedule has changed! Check the list below to find the release time for your region.
Americas: Wed 9:00 AM PST

China: Wed 1:00 PM PST (Thu 5:00 AM CST)

Korea/Taiwan: Wed 1:00 PM PST (Thu 6:00 AM KST)

Europe: Wed 1:00 PM PST (Wed 10:00 PM CET)