This week's Tavern Brawl is Deal Your Fate. At the beginning of the game, choose from one of 4 fates that will affect both players!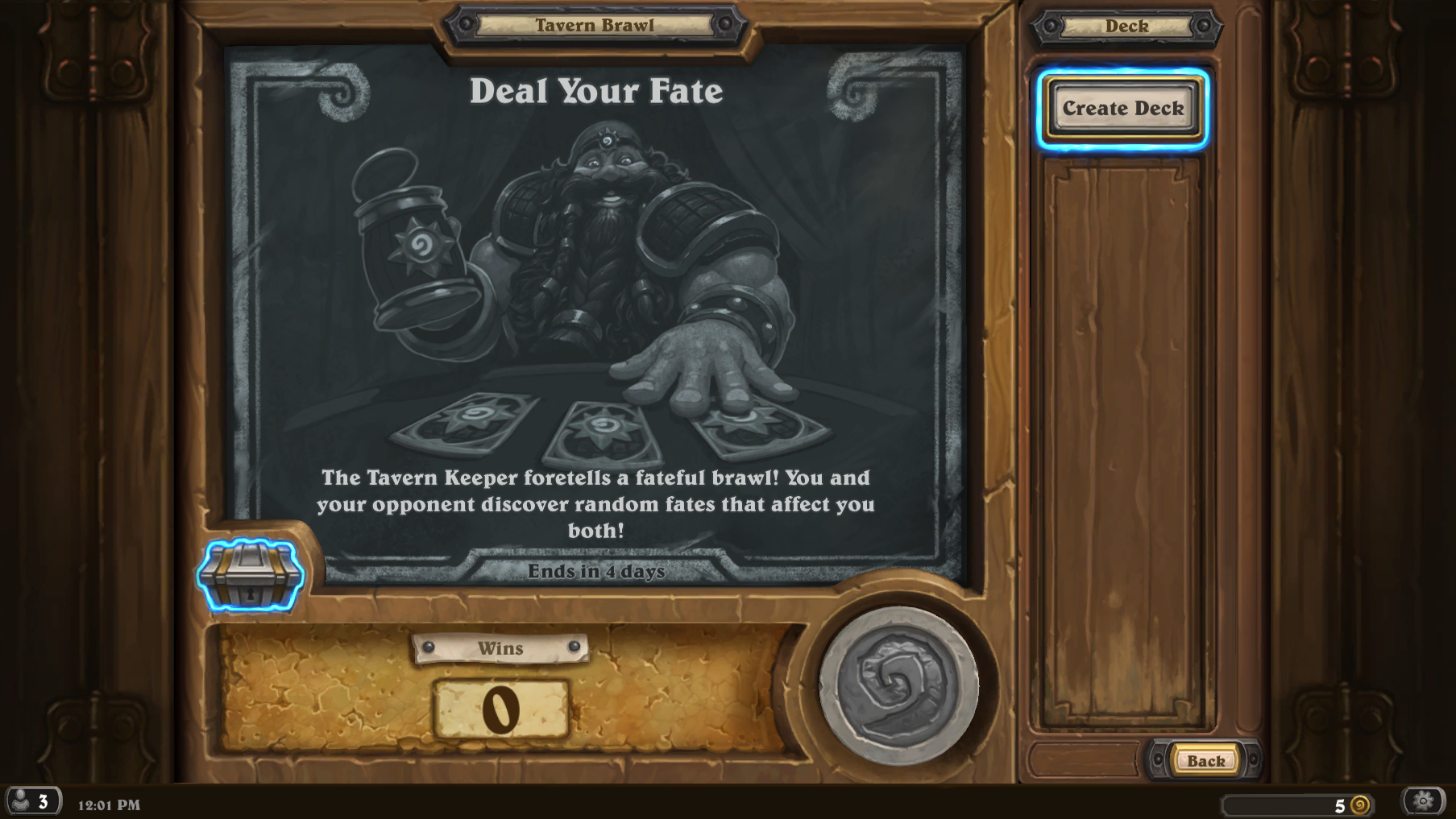 On the beginning of your first turn, you and your opponent will choose one of four Fate cards from the following pool that will affect both players.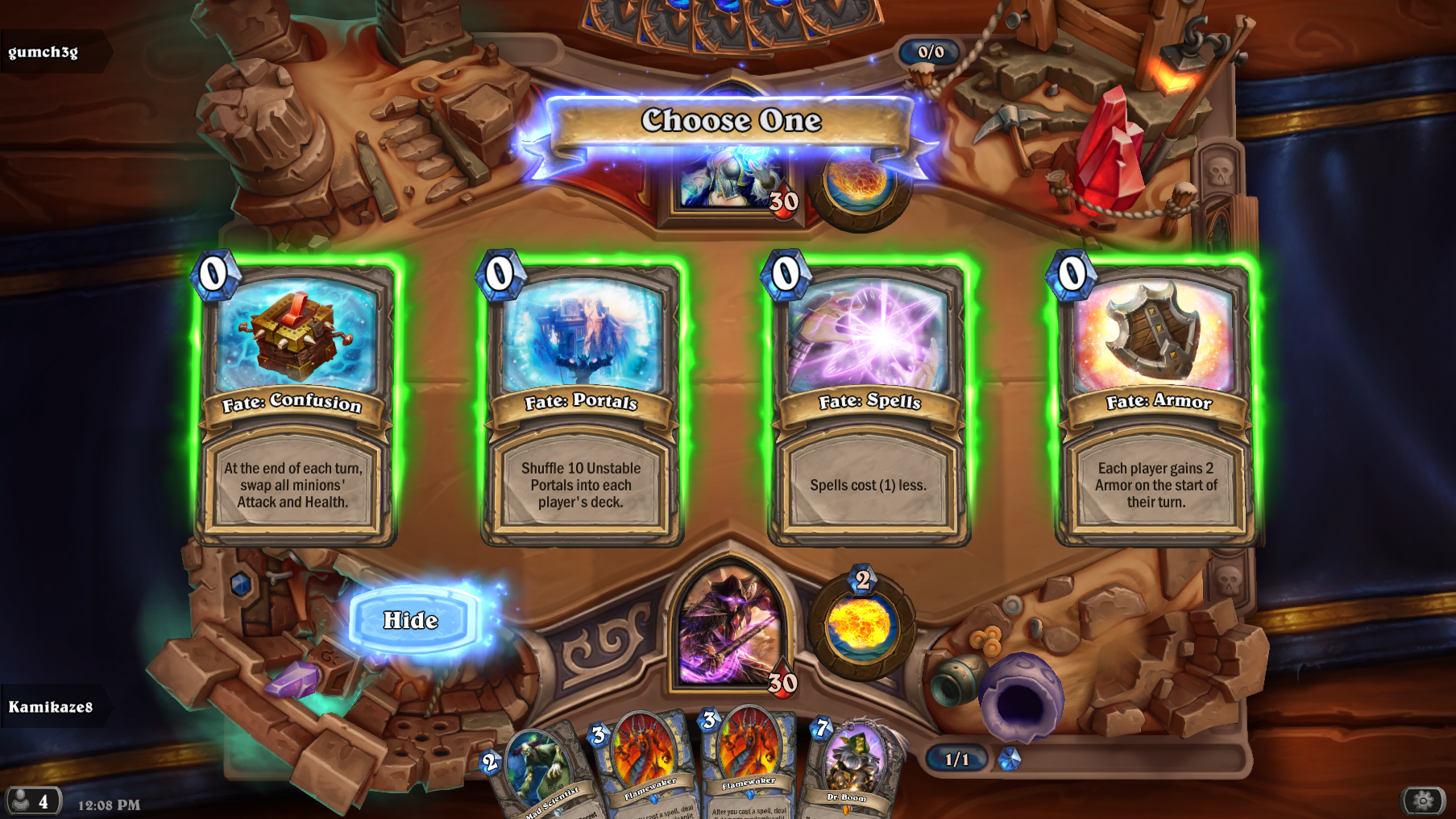 When a player reaches or drops below 20 health, they get to randomly discover four of the following Dire Fate cards (and select one) which are designed to help them catch up. Keep in mind though, that they still affect both players.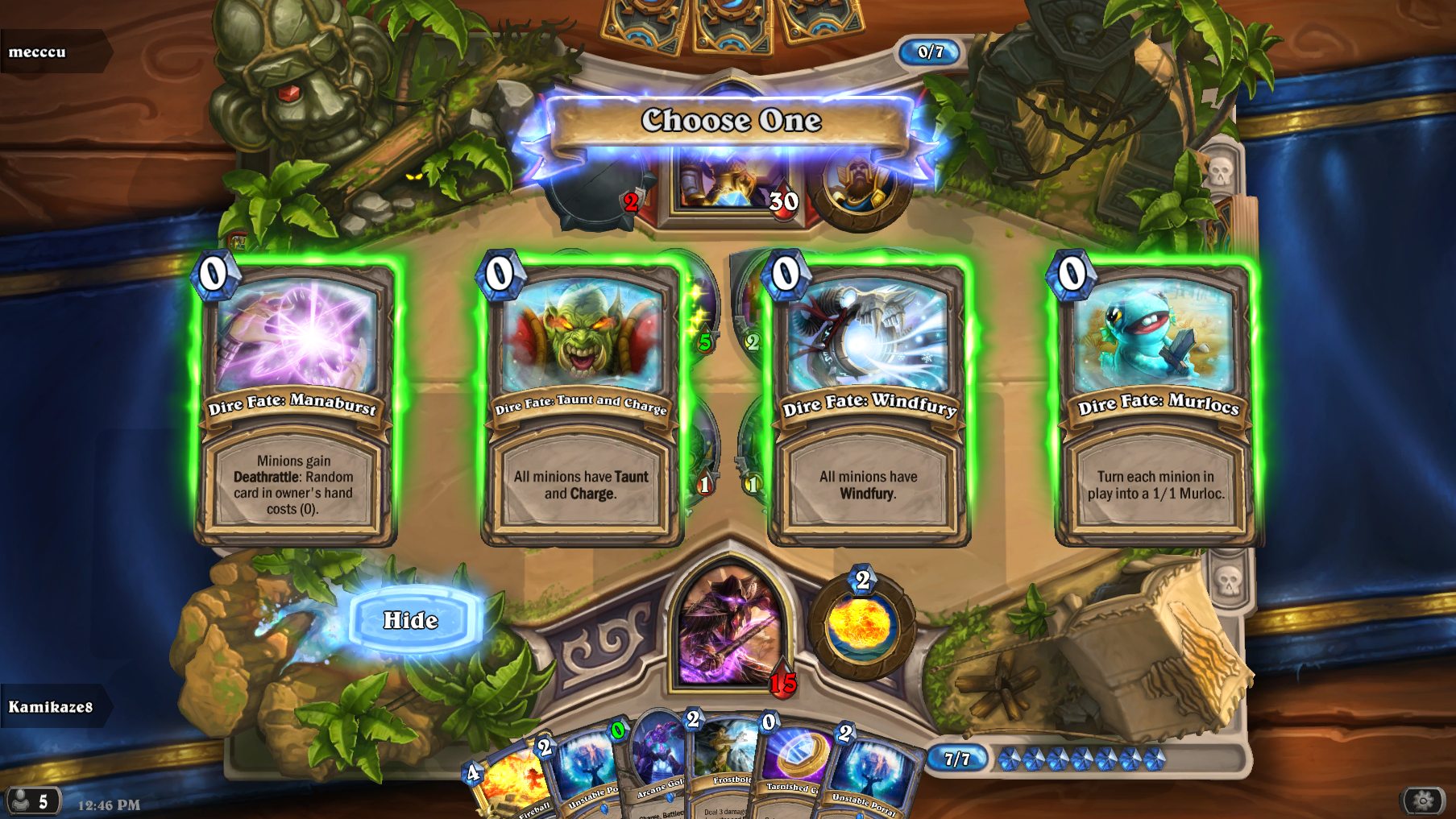 Remember that all the fate cards are auras that affect the game board. Auras that affect minions such as

Dire Fate: Manaburst
cannot be silenced.
---
For the history of Tavern Brawls, check out our guide!
---
Back to TopFrequently Asked Questions
Where can I build a deck for this Brawl?
Because this Tavern Brawl does not use a premade deck, you'll have to create your own. Click on Create Deck in the Top Right corner to start creating your Tavern Brawl deck!
Once you've created your deck, you can share it for others using our
new Tavern Brawl filter
. When you're creating a deck, simply change the type of deck to Tavern Brawl so the rest of the world knows where they can use this deck.
Why isn't the Brawl live in Europe?
The Tavern Brawl release schedule has changed! Check the list below to find the release time for your region.
Americas: Wed 9:00 AM PST

China: Wed 1:00 PM PST (Thu 5:00 AM CST)

Korea/Taiwan: Wed 1:00 PM PST (Thu 6:00 AM KST)

Europe: Wed 1:00 PM PST (Wed 10:00 PM CET)