The Fan Favorite Randomonium Returns!
This Tavern Brawl is a repeat of Randomonium. Receive a random deck and each turn the mana cost has a chance to be lowered to a different value. Who knows what you will get!? How about a Turn 1 Deathwing?
The randomness does follow a couple of standard rules.
A card can only have a reduced mana cost.
Cards drawn after the turn starts will not have a reduced mana cost.
You will be awarded a Classic Pack for winning in this Tavern Brawl.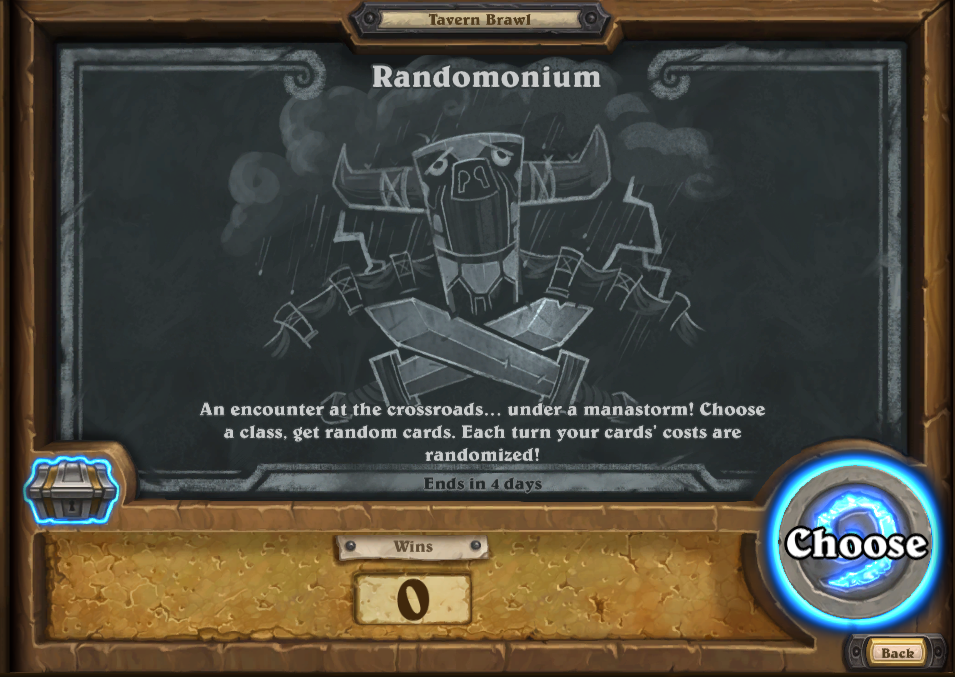 For a look at previous Tavern Brawls, check out our guide!
Back to TopFrequently Asked Questions
What's the next Tavern Brawl?
Only Blizzard knows, but we found updates to Tavern Brawl cards in the 7.1 patch that may hint at future releases.
Why isn't the Brawl live for me?
 Check the list below to find the release time for your region.
Americas: Wed 9:00 AM PST
China: Wed 1:00 PM PST (Thu 5:00 AM CST)
Korea/Taiwan: Wed 1:00 PM PST (Thu 6:00 AM KST)
Europe: Wed 1:00 PM PST (Wed 10:00 PM CET)