This week's Tavern Brawl is a repeat. Play as either Ragnaros or Nefarian using pre-built decks to see who should control Blackrock Mountain. However, Nefarian has gotten a slight nerf and starts with 4 mana instead of 5.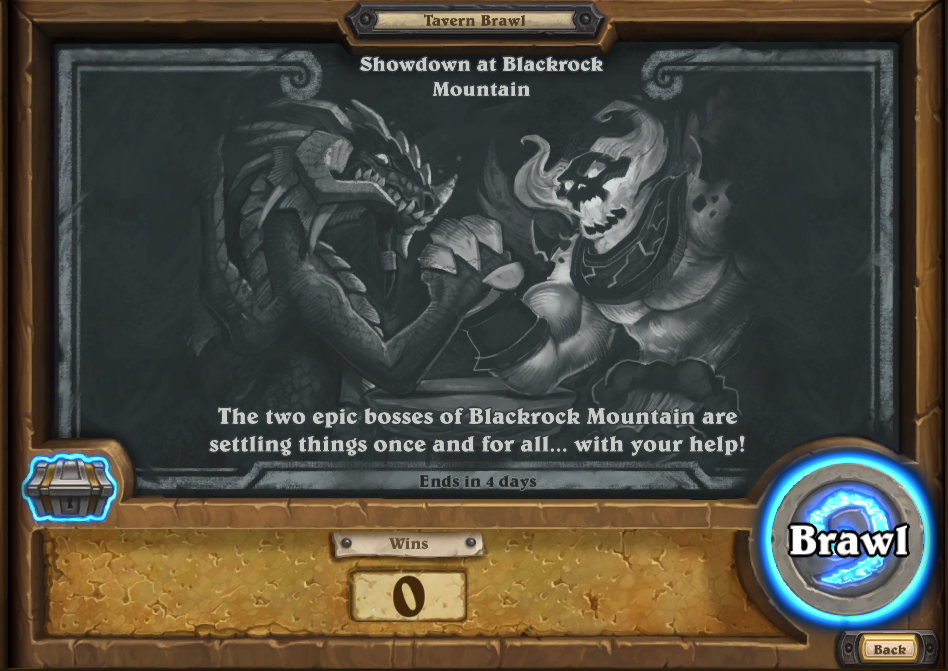 Ragnaros starts off with

Sulfuras
equipped and a

Molten Rage
Hero Power.
Minions
Nefarian starts off with 4 mana and a

Wild Magic
Hero Power.