Team 5 has been hard at work preparing the first Hearthstone adventure, and teasing us with new card previews. Check out these latest revealed additions to the upcoming Curse of Naxxramas adventure!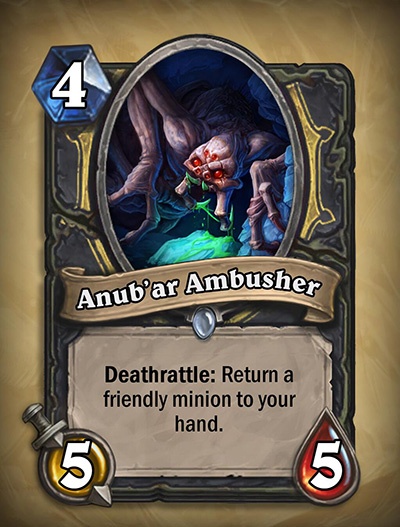 And here's a list of all the cards revealed so far:
Ben Brode clarified
on Twitter
that combining

Cairne Bloodhoof
with

Ancestral Spirit
and
Rebirth
would in fact result in 1

Baine Bloodhoof
and 2

Cairne Bloodhoof
!
Be sure to check out
Blizzard's preview of the Curse of Naxxramas adventure
for more details on how the mode works, or Wowhead's page on
the Naxxramas raid
for a look at the original.