We're excited to announce we've launched a significant update to our
Deck
system! The layout has gotten a facelift and more closely resembles the style you see in-game. We've also added sections for card substitutions, mulligan information, matchups against other decks, and more.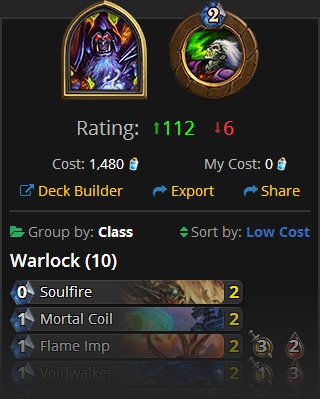 The new sidebar has the dust cost values (both total, and based on
your collection
) more visible at the top of the sidebar, and added a convenient new Share menu.
Cards are more graphically displayed, with their attack and health clearly visible for Minion cards. It still defaults to grouping cards by Class to make it easier to recreate a deck as you page through your cards in-game. You can change the grouping and sorting options quickly by moving your mouse over the
Group by
option. Under
Sort by
we've also added an
Arcane Dust
option, so you can see the dust cost of all cards in order.
A copy of the Mana Curve chart has been added just below the cards for easy reference when looking a deck with a lot of strategy information that pushes the statistics down. Just like the main charts, you can click any statistic value to highlight cards that match that value.
In the Starting Hand section at the top deck authors can add information on what the ideal starting cards are for the deck, and what you want to avoid.
Back to TopCard Substitution Suggestions
In the Substitutions section deck authors can show suggestions of what cards to use as substitutes for those you don't have in
your collection
.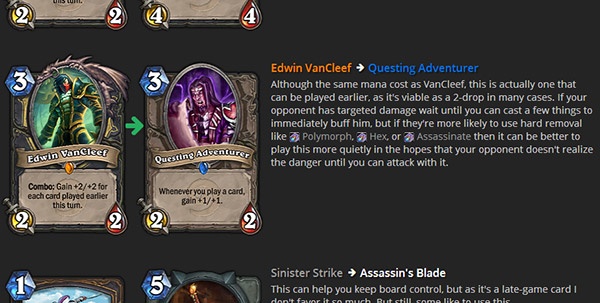 Back to TopMatchups Against Other Decks
In the Matchups section deck authors can add information on how to handle the deck when matched against others.

Update Your Decks to take advantage of these new features!
Also new to Deck pages is the
Similar
tab. This will show you decks that are close to the one you are viewing, with their ratings and other general info as well, so you can explore other options for that style of deck! For decks with a 100% match we only show the top deck, to avoid just showing a lot of clones.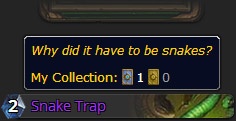 Back to TopBetter Collection Tooltips
The styling has been improved for the text added to tooltips once you have cards in
your collection
, to more clearly show at a glance how many of each card you have available.