Randomonium Tavern Brawl
Good luck predicting anything this week as this brawl randomizes not only which cards are in your deck, but each and every turn their mana costs are randomized too! Turn 1

Deathwing
anybody? However, it does seem the randomness does follow a couple of standard rules.
A card can only have a reduced mana cost.

Cards drawn after the turn starts will not have a reduced mana cost.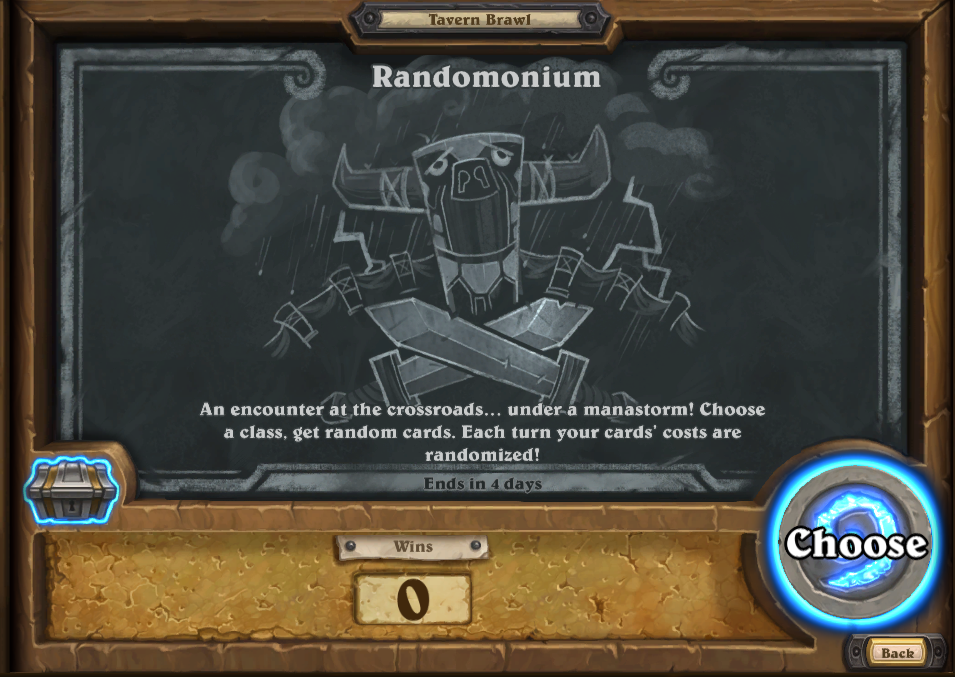 Designer Insights: Warsong Commander
Ben Brode has uploaded a 10 minute video to Youtube, that discusses the upcoming nerf to Warsong Commander.
Best of Hearthstone Americas Championship
4. Conquest Explanation
The official competitive format of Hearthstone, Conquest can be tough to explain to folks unfamiliar with how the game works. Just prior to this weekend's competition, Blizzard showed a quick, informative walkthrough of how the format works including how decks are prepared, picked, and how winners are declared. For those new to the esports side of the game, it's a must watch before diving into the action.
Skip to 2:20 for the video.
3. Trump Interview
Team SoloMid's Trump is an interesting character to say the least. The full time streamer has a degree in business, has had success on the international stage, and has done so while managing to maintain and build his community of avid viewers. Rachel Quirico, known as Seltzer to the Blizzard community, sat down with him for a brief talk where you'll even hear some things he hasn't mentioned on stream for quite some time.
2. The Casting
With staff including Frodan, Azumo, Kibler, Whirthun, Savjz, and Reynad, there were a plethora of casters to draw from, each of which brought something unique to the desk. It really was second to none and you can really get a feel for how they cater to as large of an audience as possible in the video below.
1. Trump vs. JAB
A series that went to its full five games, the first match between Trump and JAB was one of the best of the weekend. No spoilers, but it was very, very close.