After last week's
Gift Exchange Tavern Brawl
, this week's Tavern Brawl is a repeat of Randomonium. Receive a random deck and each turn the mana cost has a chance to be lowered to a different value. Who knows what you will get!?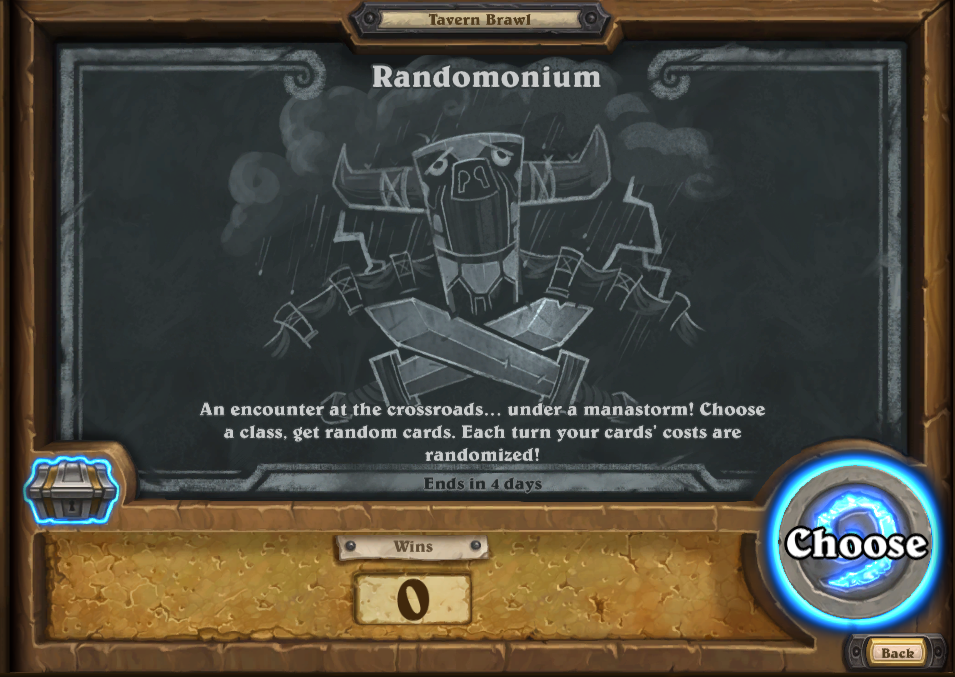 The
most popular Tavern Brawl
to have ever launched (as of BlizzCon 2015), Randomonium returns for the first time since mid-October.
For the history of Tavern Brawls, check out our guide!
What'd you get out of your free pack? Here's ours: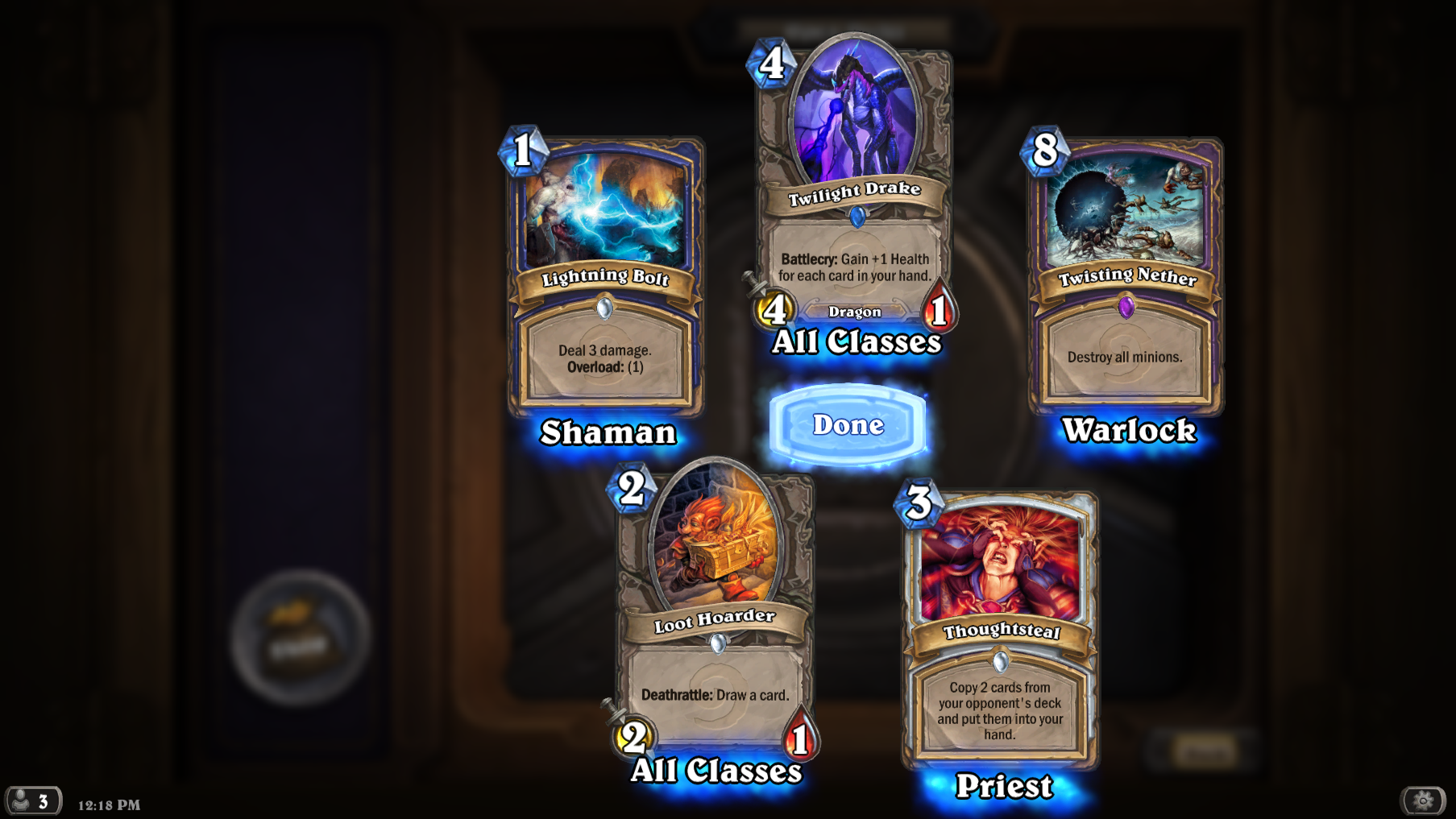 Back to TopFrequently Asked Questions
Why isn't the Brawl live in Europe?
The Tavern Brawl release schedule has changed! Check the list below to find the release time for your region.
Americas: Wed 9:00 AM PST

China: Wed 1:00 PM PST (Thu 5:00 AM CST)

Korea/Taiwan: Wed 1:00 PM PST (Thu 6:00 AM KST)

Europe: Wed 1:00 PM PST (Wed 10:00 PM CET)
What class should I play?
Mage, Paladin, and Druid are all strong as per usual.
What's the next Tavern Brawl?
Only Blizzard knows, however,
the latest patch
did contain references to Battle of the Builds, Deal Your Fate, and Blingtron's Beauteous Brawl which have yet to debut. For a look at the history of Tavern Brawls,
check out our guide
.