The
Druid
class in Hearthstone has been popular in the constructed meta since beta and is still being refined to this day. The StrifeCro Ancient Watcher decks were huge for a while, followed by the Token Druid which was more aggressive and recently the Ramp Druid deck was all the rage after Gaara won Dreamhack with it. Now we are seeing a new sleeker version of the Druid with elements of all three decks. It is quite consistent against the current meta and has a lot of tools to control the board as well as finishers to get that last bit of damage in for the victory.
I present to you the
Ramp/Burst Druid
deck.
I'm not sure who created this exact version but I've seen
Kolento
play it a bunch on his stream and even get to Legend rank 1 with this exact deck. In this article we will discuss why the cards that make up this deck work well together, the deck's play style and how to mulligan your opening hand.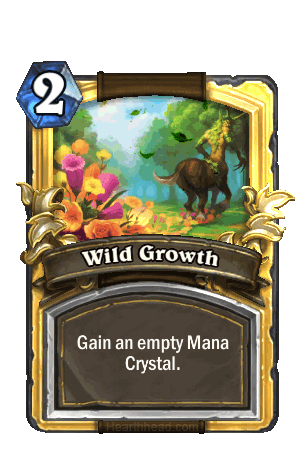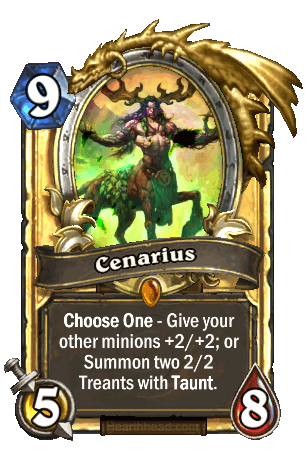 Board control is the name of the game with this deck. If you can clear the board you should almost always do so. Use the

Wild Growth
and

Innervate
to get strong creatures out early and then continue to apply pressure until you can finish with

Savage Roar
and

Force of Nature
. Often times you will have a lot of damage in your hand with this deck so it's important to keep track of how much you have and how much mana it takes to play it all.
Compared to the standard Token Druid of the past this deck is less vulnerable to running out of gas. While there may be a little less

Draw Cards
then other decks the curve is higher so you are often playing only 1-2 cards a turn and aiming to get value from each card. Another reason this deck is so consistent is the ability to simply use more mana than the other player throughout the game. If you can ramp up early you can be up to 8-12 mana ahead by the end of the game and that will often lead to victory. It's usually a good idea to choose the mana efficient play if possible. For example, if you have a 6 mana card and a 7 mana card on turn 8, play the 6 mana card and hero power. This allows you to play the 7 mana card with hero power the next turn meaning you didn't let any mana go to waste.
Mulligan hard for

Wild Growth
against all match ups. You want to look for tempo and curve plays so imagine your first 4 turns when looking at your hand. If you are going first and have Wild Growth, then you want to mulligan

Harvest Golem
and get cards like

Chillwind Yeti
and

Druid of the Claw
. You will have 4 mana on turn 3 so Golem is no longer mana efficient. Paying attention to your plays over the next few turns is very important in general in Hearthstone but because this deck actually plays with the mana allowance each turn it is vital to win with this deck.
If you are looking for a deck to play in ranked mode at all levels of play I believe this is a good option. It can win quickly and has good match ups against most common decks with the exception of Handlock. Choosing a deck to play ranked mode is all about countering the highest percentage of decks possible to allow for a better win percentage. This deck has that capability and can also perform well in a tournament setting. Good luck on the ladder!