November is a big month for card backs! If you made at least Rank 20 during October you'll be getting your
Hallow's End
card back. November's Rank 20+ reward will be the
Goblins
card back.
BlizzCon
attendees and
Virtual Ticket
holders will be getting the
Blizzard 2014
card back, along with
other in-game goodies
. Also, Blizzard recently gave us an exclusive early
"unboxing" of the physical goodie bag
for BlizzCon!
And finally, purchasers of the Warlords of Draenor
Collector's Edition
or
Digital Deluxe Edition
will get the
Warlords
card back.
Back to TopBlizzard Bans Win Traders
Blizzard has unleashed
another ban wave
for players who were found to be win trading! This comes shortly after
a large ban wave against players who were botting
(having a program run their account to rack up gold and dust). It's good to see a lot of action from Blizzard countering cheating as many players have been frustrated by the number of botters they've encountered.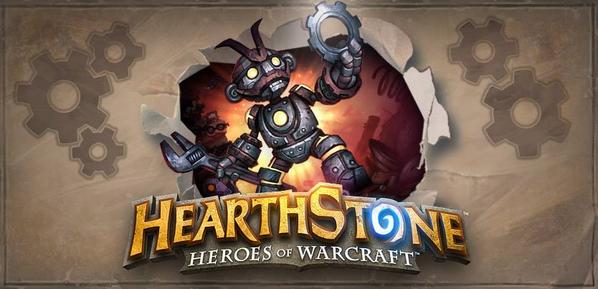 The blog reads as follows:
---
Fair play is at the heart of Hearthstone. The Ranked Play ladder is a place where players have the opportunity to duel and gauge their card-slinging prowess while climbing the ranks. Participating in Ranked Play should be fun, exciting, competitive, and fair.
We've recently banned Hearthstone accounts that were found to be participating in win trading. Win trading at any rank is something that we do not take lightly, and is in violation of our Terms of Use. As we mentioned in our previous statement regarding fair play in Hearthstone, instances of cheating will not be tolerated. Accounts that were discovered participating in win trading have received permanent account closure and disqualification from events where ranking is used as a method of qualification.
Back to TopHearthstone World Championship Groups and Schedule
Blizzard has released the
groups and schedule
for the Hearthstone World Championship that will be starting this Sunday! It'll be starting at 10:00 a.m. PST Sunday November 2nd and Monday November 3rd, streaming on
the official Hearthstone Twitch channel
, and even Blizzard's own Senior Game Designer Ben Brode will be one of the casters!
Blizzard even made some great
parody cards
of the competing players!