Back to TopAll Americas Regional Championship Finals Decks
After the conclusion of the Americas Regional Championship Finals
Blizzard uploaded all of the tournament decks
to the site! Check out the links to all of them in the tabs below! If you missed it you can still go see any match (or all of them!) in the highlights section of
the official Hearthstone Twitch page
. Sixteen players contended for seats at the Hearthstone World Championship that will be taking place November 7th-8th at BlizzCon 2014, and the four winners were
Tarei
,
Dtwo
,
StrifeCro
, and
Firebat
. Which decks were you most impressed by?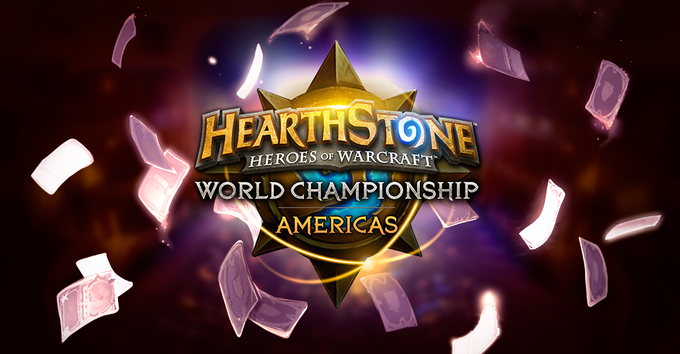 Here's a roundup of the past couple weeks of significant tweets from the
Hearthhead Blue Tweet Tracker
! The most recent are at the top. A lot of people have been concerned with bots in play mode and have been tweeting to Team 5 about it. They've said that they're working on it, but haven't given details worth noting so they're not included in the tweets below.
You should check out the tweets themselves in the tabs below, but here are some of the highlights:
No plans to nerf

Undertaker

, but they may do something about

Flare

.

They don't want to use new dust types in addition to Arcane Dust.

Some unknown work is in progress on a game board. Perhaps the teased expansion will include a new board?
Below you'll find some recent tweets from members of the Hearthstone team at Blizzard. Be sure to check out the
Hearthhead Blue Tweet Tracker
to see the most important tweets made about the game from Blizzard staff!