Update:
Please visit
this blog post
for the reveal!
Earlier today, the
Hearthstone twitter revealed a Gif
showing off a brand new button under
The Arena
on the main screen. However, it currently doesn't have text letting us know what it is. Could this be the rumoured Tournament mode or do you think it's something else?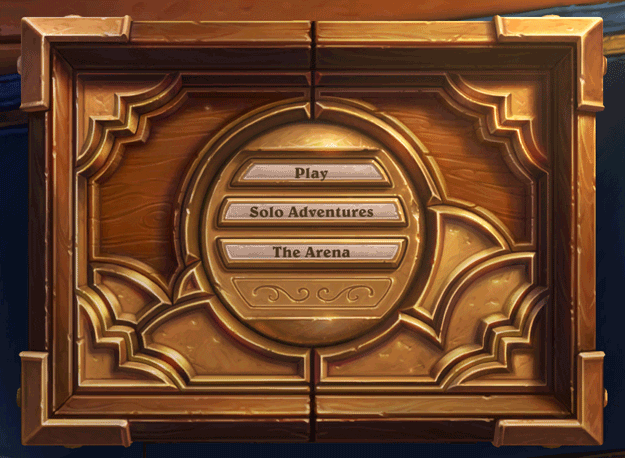 According to Zeriyah, new heroes, such as
Magni Bronzebeard
, will be chosen in the collection manager and therefore are not likely to be the purpose of the button.
@CM_Zeriyah
@mbagillespie
How does this selection process work? In the settings or when you click 'play ranked'
Update:
The Hearthstone twitter has now
tweeted another image
which features a brawl in a tavern. This could possibly indicate a tournament mode addition or some other type of multi-person mode.