Blizzard's Team 5 has been revealing new cards like crazy recently, as well as clarifying mechanics interactions on new cards via Twitter. In this post we've rounded up all the new card reveals since the
BlizzCon reveal
, as well as a ton of Blizzard tweets from our
Blue Tweets tool
. To keep up with new cards as soon as they're announced follow
Hearthhead on Twitter
!
We've put together a
Goblins vs Gnomes Guide
showing all revealed cards and art, including one conveniently resized for wallpaper!
Back to TopRecently Revealed Cards
Goblins vs Gnomes will include
over 120 new collectible cards
. New
tokens
and the 7
Spare Parts
are not included in this count. Check out our
Goblins vs Gnomes Guide
for a complete listing including all the originally revealed cards! To keep up with new cards as soon as they're announced follow
Hearthhead on Twitter
!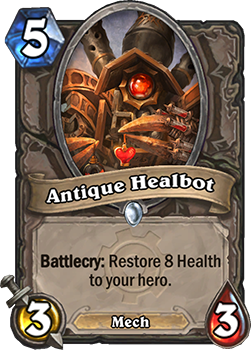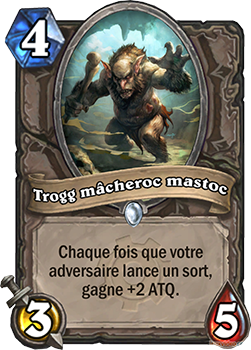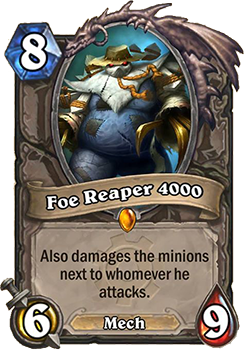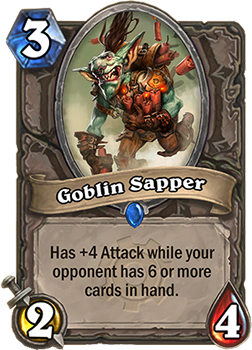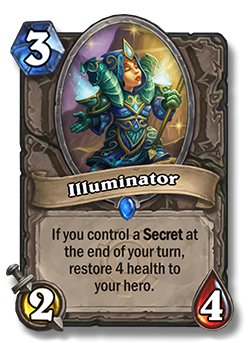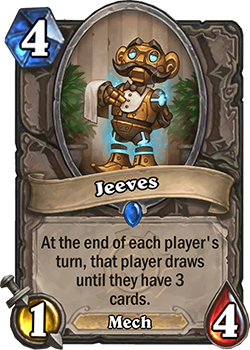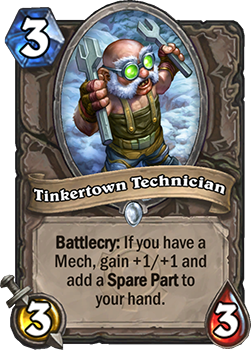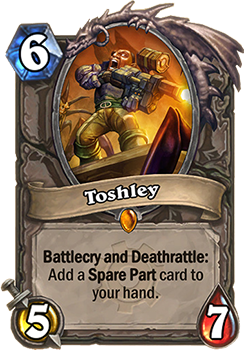 Team 5 has been tweeting up a storm lately, explaining mechanics and interactions of the newly revealed cards! Here are the biggest highlights from the last few weeks, pulled from our
Blue Tweets tool
:
Back to TopWorld Championship Retrospective
Blizzard put together a video looking back on the Hearthstone World Championship that just took place at BlizzCon. It highlights some great moments and has commentary from Frodan, Firebat, and others, on what they expected and what they ultimately saw in the finals.