The official
Hearthstone Facebook page
uploaded a new banner image today depicting a yet to be announced card! Zeriyah
has confirmed
that this image is what N'Zoth looks like to our mortal eyes.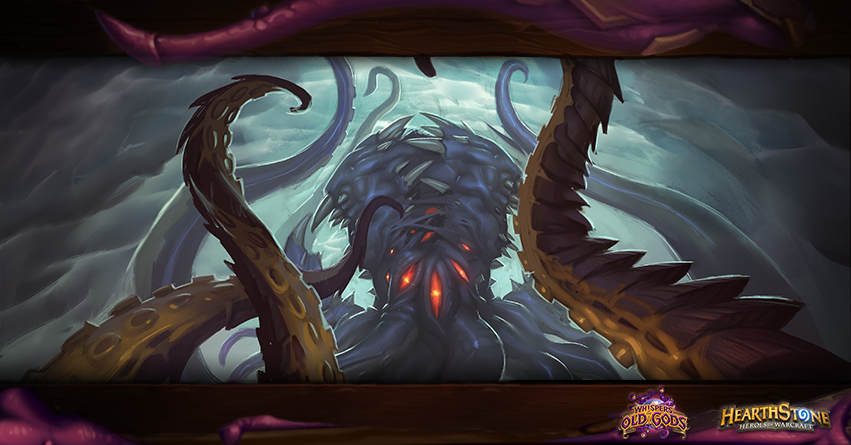 ---
This is true! N'Zoth is a secretive being, and has not been seen in the Warcraft universe before now ...

... but if you'd like a sneak peek of what the physical form of this ancient evil looks like to our mortal eyes, N'Zoth has graced our Twitter and Facebook with a touch of its sinister presence.
UPDATE:
Tyson Murphy, the lead character artist for World of Warcraft is the one who created the first ever rendition of N'Zoth and
has released
a larger picture of it.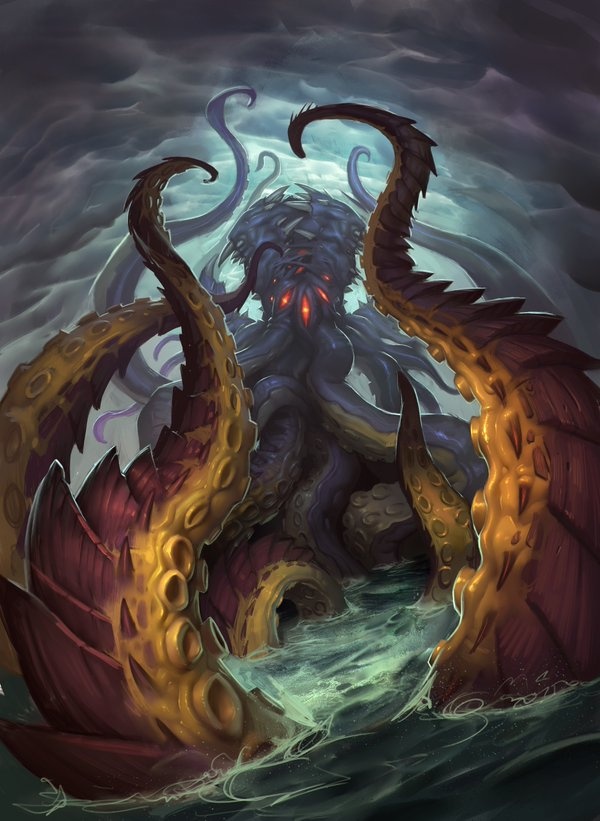 Back to TopHearthstone in Overwatch
In the first Overwatch Animated Short, Winston can be seem watching a Hearthstone stream! For more information and the trailer itself, head on over to
our sister site OverKing
!