This week's Tavern Brawl is It's Raining Mana! Players will begin with one mana crystal as per usual, but then gain 2 mana crystals each turn instead! Thus you will have the following number of mana crystals on each turn:
Turn 1: 1 Mana

Turn 2: 3 Mana

Turn 3: 5 Mana

Turn 4: 7 Mana

Turn 5: 9 Mana

Turn 6+: 10 Mana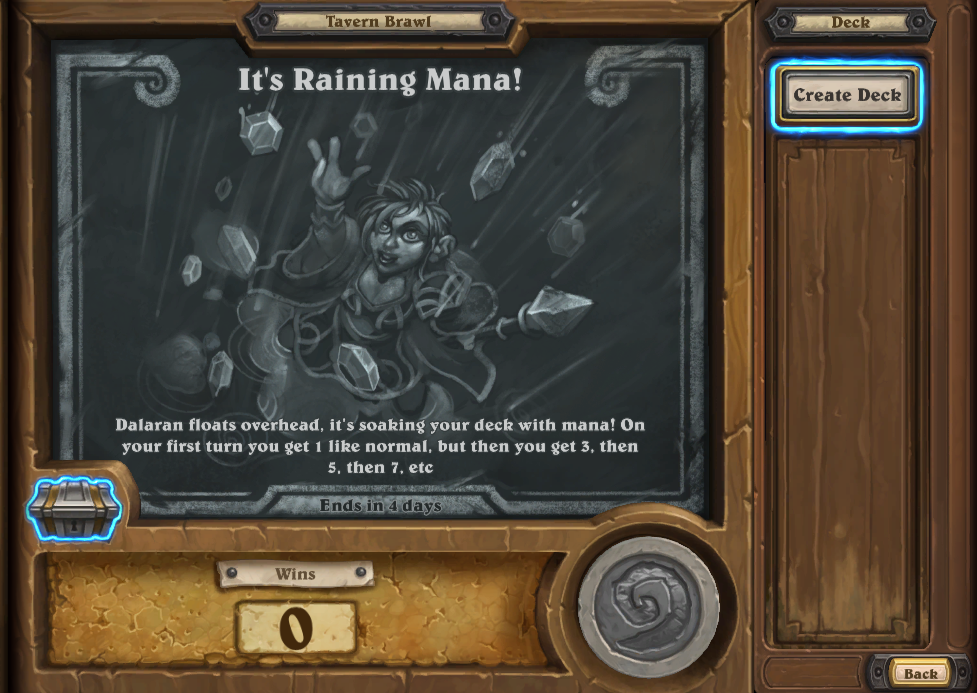 This Tavern Brawl provides you with an odd number of mana on the first couple of turns. Make sure you include multiple cards that cost an odd number of mana to compensate!
If you find a good deck and want to share, you can create it
in our deck builder
. Just be sure to set Tavern Brawl tag. Alternatively, if you're looking for a good deck, check out what decks other players have made in
our Decks section
.
Because this Tavern Brawl does not use a premade deck, you'll have to create your own. Click on Create Deck in the Top Right corner to start creating your Banana Brawl deck!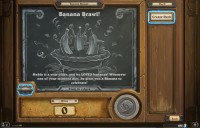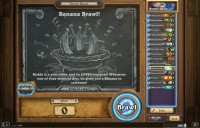 Once you've created your deck, you can share it for others using our
new Tavern Brawl filter
. When you're creating a deck, simply change the type of deck to Tavern Brawl so the rest of the world knows where they can use this deck.
You can also check out what other players are using in this week's Brawl!