If you have won at least 100 games in Play Mode, upon logging into Hearthstone you will be notified that the Heroes of the Storm Card Mount is now available.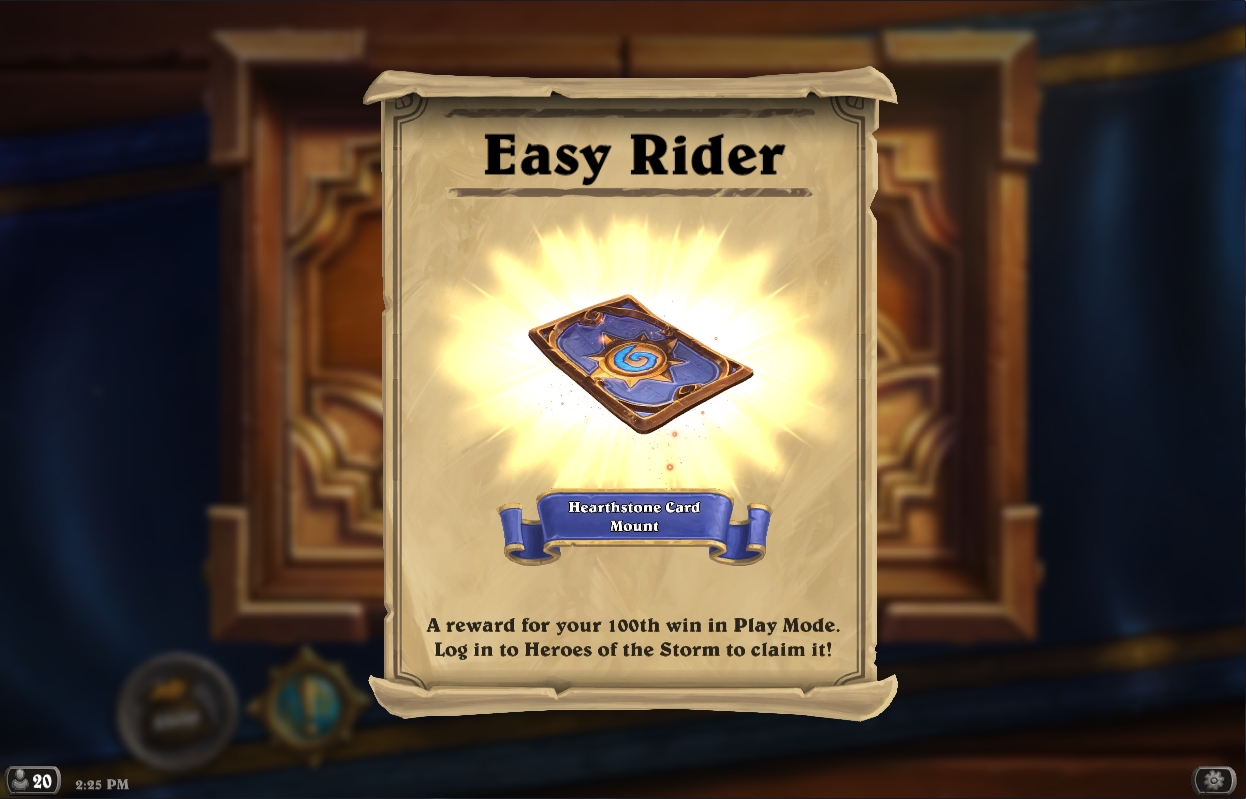 The mount may take some time to be arrive in the Nexus,
according to Spyrian
. If you haven't won at least 100 games yet, don't worry; upon reaching that mark, you mount will arrive in the Nexus as well.
Don't forget you can still earn the
Heroes of the Storm
Card Back by reaching Player Level 12 in Heroes of the Storm.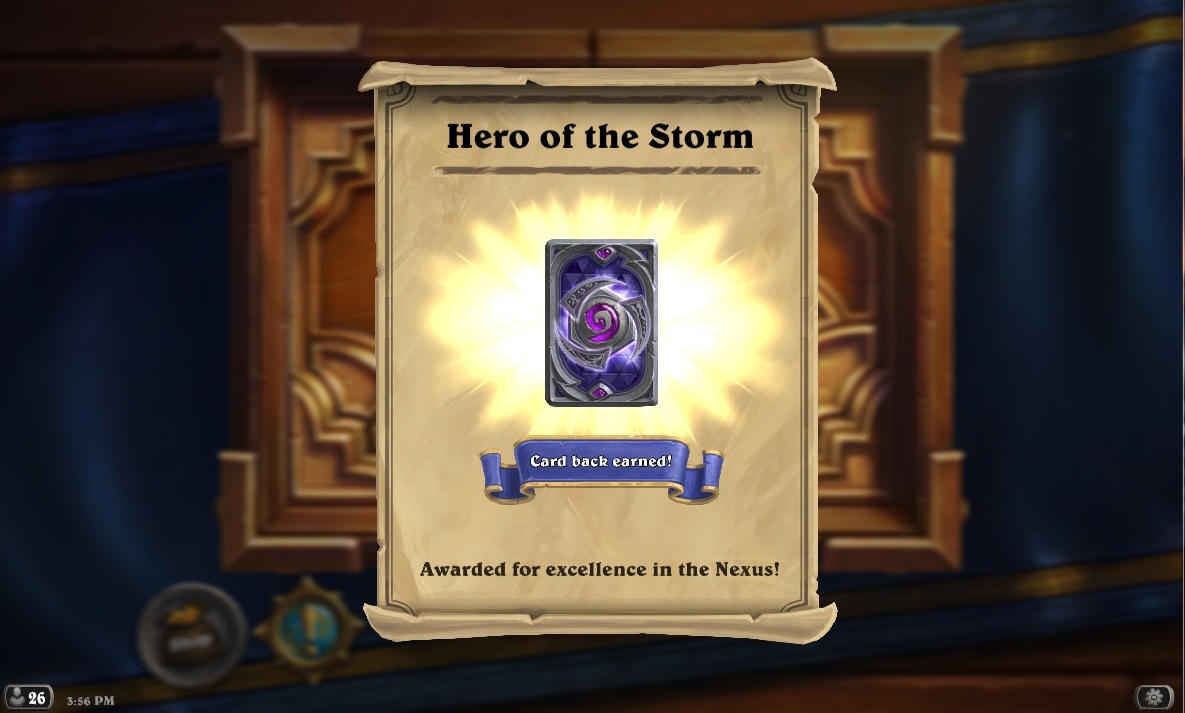 ---
We're pleased to inform you that anyone that's toppled 100 Play mode opponents in Hearthstone can now claim the Cardback Mount reward mentioned below.

In order to do this, simply log in to Hearthstone to complete the Easy Rider Quest, and then fire up Heroes of the Storm to receive your new Mount! Please also note that the Cardback Mount may take up to 24 hours to appear in your Heroes Mount collection.