The first games of elimination were played in today's Hearthstone World Championship competition. We finally got to see what the rest of the competition brought to the table and although we saw more aggressive decks than yesterday, there's still a plethora of Midrange decks making up the majority of the field.
But enough of that, we both know you want a look at the stats: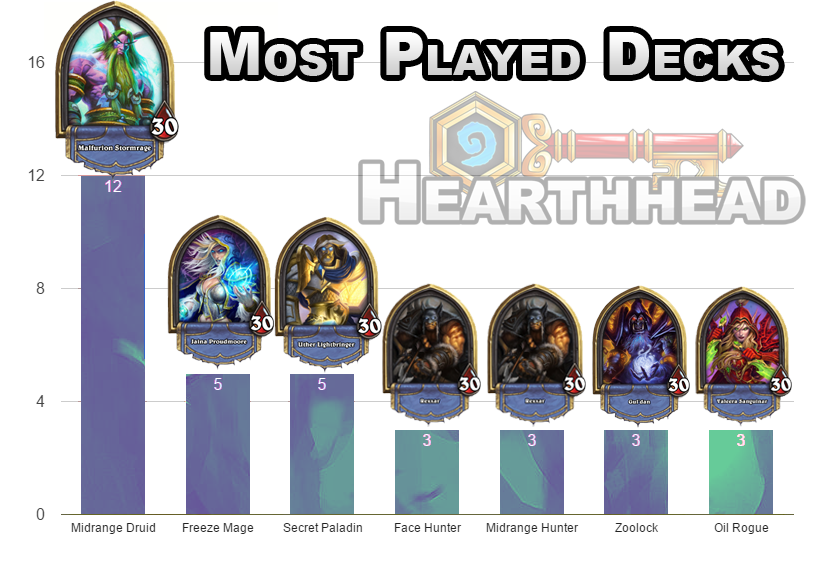 As you can see, Druid is pretty much static. It's 100% Midrange Druid, the only thing that changes are what cards are teched in. At one point Lifecoach even got away with running

Ragnaros the Firelord
in his.
Hunter is split cleanly between Face, Hybrid, and Midrange with Secret and Freeze making up the majority of Paladin and Mage, respectively.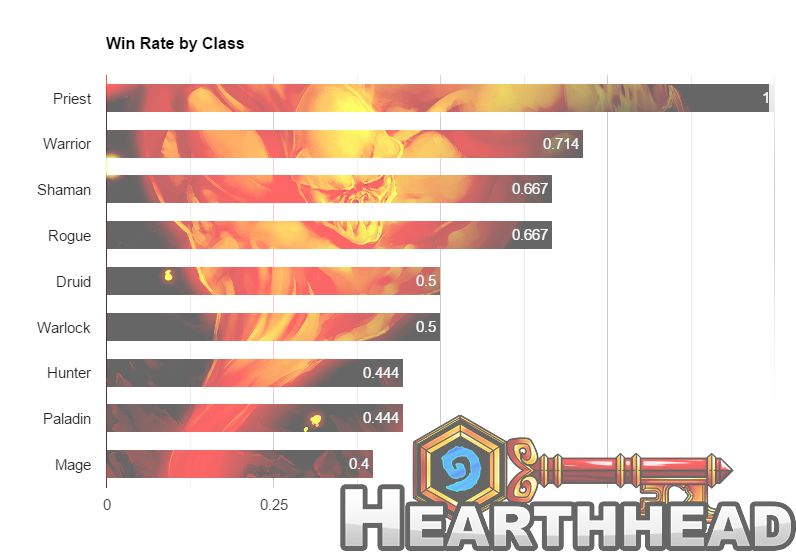 By class we can see that Priest was not played today as there's only one player sporting it in the tournament, therefore it remains undefeated. Shaman dropped its first match while Warrior maintained its high win rate. Druid and Warlock both improved on their stats as well, the former is much more interesting as it now has a 13-13 record. There's that consistency we were looking for.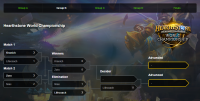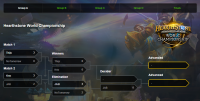 As far as players go, Groups C and D have finished the first round while A and B moved on to their elimination matches. In it was saw NoTomorrow drop 2-3 after JAB drew another miracle

Fireball
to keep his championship hopes alive. Earlier in the tournament he played

Spellslinger
into

Tracking
to draw his final

Fireball
to beat Trump, and yet again the card staves off elimination for him.
Lifecoach then proceeded to take down Nias, who days ago just became a father. So while there wasn't good news for everyone today, the Hearthstone community continues to be a great place and all but two still have a shot at the $100,000 prize. You can get more info on the
Hearthstone World Championship
here.